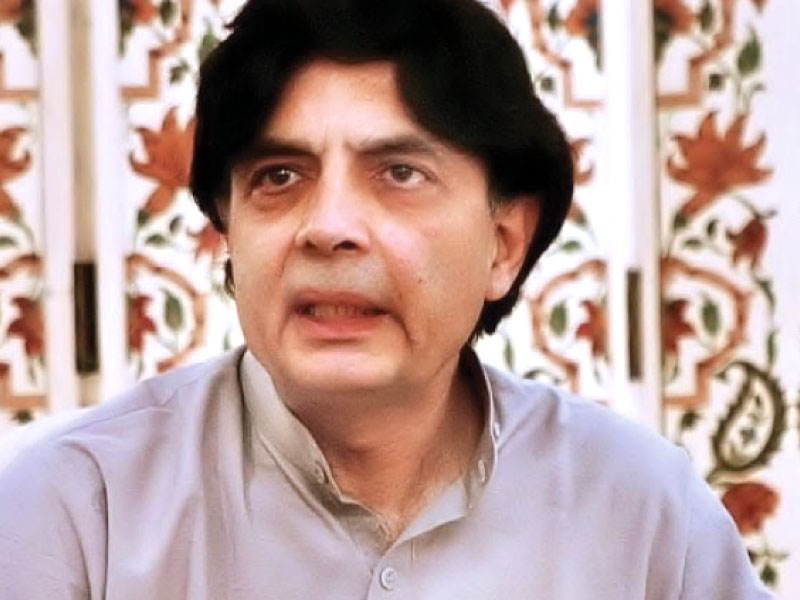 ---
Interior minister Chaudhry Nisar Ali said on Tuesday that the all parties conference (APC) is likely to take place this month.

"We have done a lot of homework and are doing some more research," said Nisar while addressing a press conference in Islamabad, adding that the government had talked to almost all security forces. Nisar was due to submit a draft of his security policy to the Prime Minister on August 13, 2013.

He said that the government was working on an agenda for the conference while all the leaders of the political parties had also expressed willingness to attend.

National Security Policy

Talking about the provisions of the national security policy, he said that a joint intelligence secretariat will be formed.

"It will work round the clock and make swift decisions over actionable intelligence," he said.

"It will also coordinate with National Counter Terrorism Authority (NACTA) which had been dysfunctional so far," he added.

"A coordinated effort will be devised which will be separate for every province, the overall responsibility of which will rest with NACTA" explained Nisar.

The interior minister added that a Counter Terrorism Rapid Deployment Force was being initiated at federal level who would mostly comprise of military or retired military officers.

"If despite our pre-emptive measures an act of terrorism occurs, the rapid deployment force will be expected to act within minutes."

The interior minister said, "Our intention is right. If any loopholes are found in the policy, we expect the citizens to point them out so that we can rectify them."

Asserting that developing a national security policy was no small task, he questioned, "How can people from the preceding government talk about national security when for the past 13 years we couldn't even decide if the war on terror was ours or not."

Taliban peace talks

"We have considered the offer for talks thoroughly," said Nisar, "but the decision will be taken in the APC."

He said that the Pakistan Muslim League-Nawaz (PML-N) government believed in sorting out issues through dialogue.

"However, if the people want us to take a different route, we will take that," said the interior minister.

Nisar said that the government is ready for peace, as well as war.

"However, for war the entire nation will have to get ready. It won't be a half-hearted effort," said the interior minister.

"We are not waging a war but we are trying to save the country," he added.
COMMENTS (21)
Comments are moderated and generally will be posted if they are on-topic and not abusive.
For more information, please see our Comments FAQ