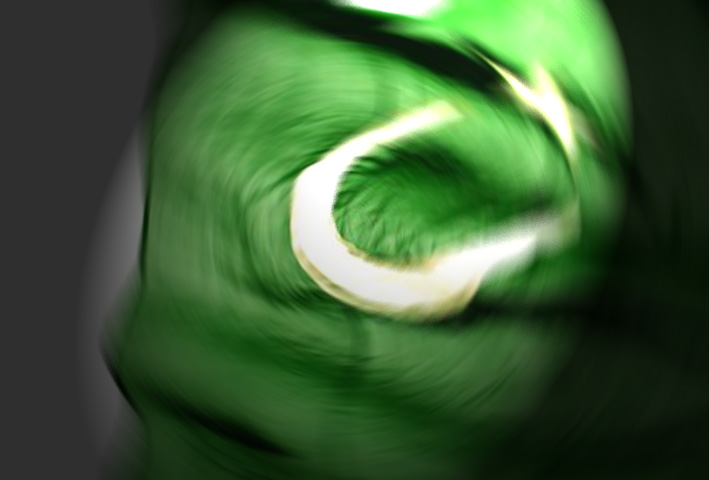 ---
KARACHI:

There is something about the simplicity of Vital Signs' Dil Dil Pakistan that tugs at the strings of Pakistani hearts. The melodious expression of love penned by Shoaib Mansoor, in Junaid Jamshed's soft, soothing voice and Rohail Hyatt's winning composition came about at a time when patriots were fed up with General Zia's stifling dictatorship and were dreaming of freedom. Unlike recent times, where former prime minister Gilani could utter a statement like "why don't they just go then — who's stopping them?" with distressing poise, Dil Dil Pakistan's lyrics "in ke siva, jaana kahan?" with the simple melody and percussions of the '90s (courtesy Shahzad Hasan and Nusrat Hussai) were endearing and addictive.


On August 14, 26 years after the song was first aired on PTV, The Express Tribune talks to former Vital Signs vocalist Junaid Jamshed — the singer of what is known as the second national anthem of Pakistan as well as the band's biggest hit — about his attachment to the number as well as its relevance today.

"I feel quite humbled [by the song's success]," says Jamshed. "There is an emotional attachment to this song — it is the country's song. Dil Dil Pakistan is the ultimate example of patriotic love."




For Jamshed, his journey with the band began when this song came about. "I became associated with Shoaib Mansoor, Shahzad Hasan, Rohail Hyatt, Nusrat Hussain, Salman Ahmad and Rizwanul Haq through this one song. When this anthem is played in England's Lord's cricket ground, you certainly can't estimate how meaningful it becomes for us as a nation."

While Jamshed left music years ago, he confesses that the song is close to his heart. "I don't want to associate myself with music anymore, but I certainly cannot disassociate myself with Dil Dil Pakistan."

But when asked how relevant the lyrics of the song are today, Jamshed confesses that the landscape and dynamics have changed. "The mechanics are definitely different today. Dil Dil Pakistan has no meaning left." He continues, "Sadly, there is too much hatred that has sprung amongst our countrymen.

Today, we become rivals in a flash. What sense does 'aisi zameen, aur asmaan' make when you have no value for another Pakistani living on the same soil?" he beseeches, adding that people today are happier to make sacrifices for a political party instead of their own country.

On a more positive note, Jamshed tells us that he has sung the song twice in recent times. On a trip to Canada, where he had gone to recite a naat at an event, Jamshed relates a story of how dispersing crowds came together when he began  to sing.

"I was there, about to recite the naat, when it started pouring heavily. The crowd — which consisted of almost 80% Pakistanis — started dispersing. It was then that I started singing this song and they came back and started singing with me."




The other incident he relates to is Salman Ahmad's feat that went viral on YouTube and Facebook. "It so happened that Salman was planning to play the song at a PTI Convention, and he couldn't do it right, somehow. So I sat down with him and told him how to go about it. These moments were captured by his son Imran. It was done in a casual and homely atmosphere, but it went viral [on social media websites]."

Record sales

Not only was Dil Dil Pakistan number three on the BBC World Service's world top 10 songs in 2003, it has also been the most popular songs in terms of Pakistan viewers' choice and sales. EMI-Pakistan's current General Manager Zeeshan Chaudhry tells us, "This song can easily be claimed as the second national anthem of the country — it is so popular amongst the general public."

| | |
| --- | --- |
| TITLE                                                                         | ARTIST   |
| Dil Dil Pakistan | Vital Signs |
| Yeh Watan Tumhara Hai | Mehdi Hassan |
| Khayal Rakhna | Alamgir |
| Ae Watan Pyare Watan | Amanat Ali Khan |
| Hamara Parcham Yeh Pyara | Nahid Akhtar |
| Main Bhi Pakistan Hoon | Mohammad Ali Sheki |
| Hum Zinda Qaum Hain | Amjad Hussain, Tehseen Javed & the Benjamin Sisters |
| Sohni Dharti Allah Rakhe | Shahnaz Begum |
| Watan Ki Matti Gawah Rehna | Nayyara Noor |
| Jug Jug Jiye Mera Pyara Watan | Nahid Akhtar |
List of most popular songs in terms of sales provided by EMI-Pakistan.
Published in The Express Tribune, August 14th, 2013.
Like 
Life & Style on Facebook, 
follow
@ETLifeandStyle
on Twitter for the latest in fashion, gossip and entertainment.
COMMENTS (12)
Comments are moderated and generally will be posted if they are on-topic and not abusive.
For more information, please see our Comments FAQ