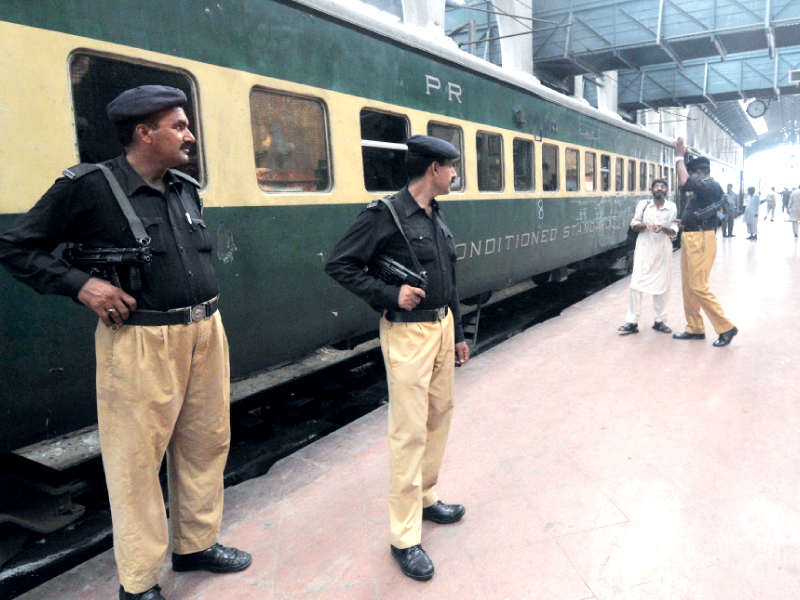 ---
KOTRI: The Hazara Express, which travels from Karachi to Peshawar, suffered a series of engine malfunctions for several hours while on its way back to Karachi, Express News reported on Tuesday. 

According to passengers, it stopped three times during the journey. The third time occurred at Bholari Station, 16 kilometres from Kotri, in the Jamshoro district around 9am today.

Some of passengers got frustrated and pelted the Hazara Express with stones, along with setting parts of the Bholari Station on fire.

The fire brigade was called to put out the fire. The police and rangers arrived to stop the violent protesters and arrest them.

When the situation was contained the police oversaw the train as it continued back to Karachi.

The engine failure caused the Karakoram Express and Tezgam to remain stationary for more than 2 hours in Hyderabad. The Allama Iqbal train travelling to Karachi was also delayed at Jamshoro because of this.

Passengers said that travellers with business class tickets were moved to another train. The train left with the passengers towards Karachi while the rest of the passengers without business class seats were forced to wait.

The police have currently arrested 20 people. They have been put in a Kotri jail for further investigations. The station master, who was also made a target, said he will register a case with the police after assessing damages to the station and deciding how to proceed.