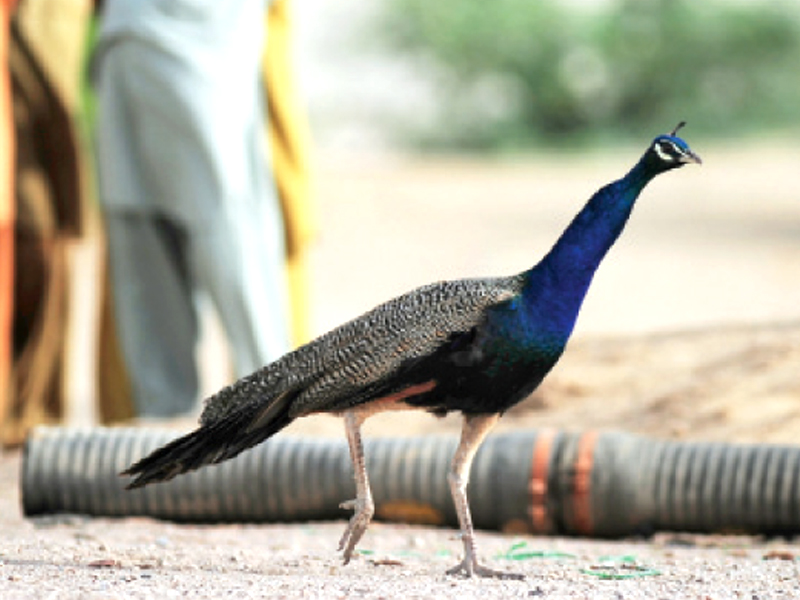 ---
BAHAWALPUR:



After the Eid holidays, visitors – mostly families, with eager children – flocked to the Bahawalpur Zoo once again. And yet, what awaited them was a marked absence of colour – a marked absence of the swish of the peacock's tail, the scurry of its delicate movement. 




It has now been revealed that in the span of two short weeks, over five peacocks have died, while around 13 of the feathered creatures are under medical observation.




Tainted sustenance

According to details revealed by the zoo, the consumption of sewage water has led to the peacock fatalities. Initially, over 18 of the birds fell ill, of which five died.

"Due to the negligence of the Tehsil Municipal Administration (TMA) employees, sewage water entered the peacocks' cage," elaborates Nadeem Qureshi, curator of the zoo. "When they drank this water, their condition became serious at once and this tragic incident occurred."

According to Qureshi, the grounds upon which the zoo stands are at a lower level than the road and the sewerage system, because of which the water entered the zoo.

"The water even got in to the duck pond," he says. "However, my staff managed to totally clear this pond in a timely fashion, averting a similar incident."




However, TMA City's Attaullah Walla claims that there was no negligence on the part of the administration's staff. "There is no sewage main line installed in the area of the zoo," he states categorically.

Hush, hush

According to sources, the zoo administration kept this incident under wraps for weeks. However, it had to flash out the story once visitors noticed the jarring decrease in the number of peacocks.

Now, special care is being taken of the peacocks.

"We have shifted all of the peacocks to another cage and are giving them special attention," says Qureshi. "Dr Wasif Manzoor, the zoo doctor, checks on them three times a day and everything the creatures need – food, clean water, medicines – is being provided to them."

Published in The Express Tribune, August 13th, 2013.