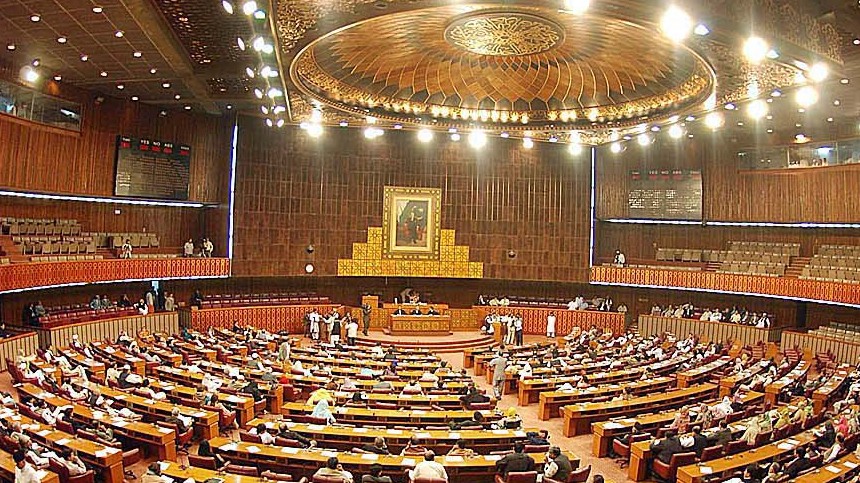 ---
ISLAMABAD:



Several members of the country's 14th National Assembly are preparing to make their individual legislative contributions at the inaugural private members' day on Tuesday (today).




The first private members' day in the NA usually begins after the oath-taking ceremony and the budget session. This is when bills are moved by members in their personal capacity and not by ministers alone.

Earlier, President Asif Ali Zardari had requisitioned the lower house of parliament session on August 13 and the upper house on August 19.

According to rules, a private member can introduce a bill, including constitutional amendments, after informing the secretary of his/her intentions in writing, ten days ahead of the session. After scrutiny as to whether it conforms to the constitutional requirements, the bill is listed for introduction and it is set down in the Orders of the Day for the day meant for private members' business.

According to details, there are 21 items on the agenda that include bills, resolutions, attention notices and several motions.

Dr Shireen Mazari of Pakistan Tehreek-e-Insaaf (PTI) will move a resolution asking the government to take steps to place the report of the Abbottabad Commission before the lower house.




Earlier, the Senate's standing committee on defence had demanded that the government make the findings of the Abbottabad Commission public and place them before the parliament for discussion while asking the government to explore ways to implement the recommendations of the commission urgently.

Meanwhile, Raja Ameer Zaman from the PTI, according to the orders of the day, will move a motion seeking discussion over the situation arising out of the agreement made with International Monetary Fund (IMF) to get loan worth 5.3 billion dollars.

The PTI members including, Raja Ameer Zaman and Rai Hasan Nawaz Khan will invite attention of Water and Power Minister Khawaja Muhammad Asif over increase in the tariff of electricity with effect from 5th August, 2013.

Published in The Express Tribune, August 13th, 2013.