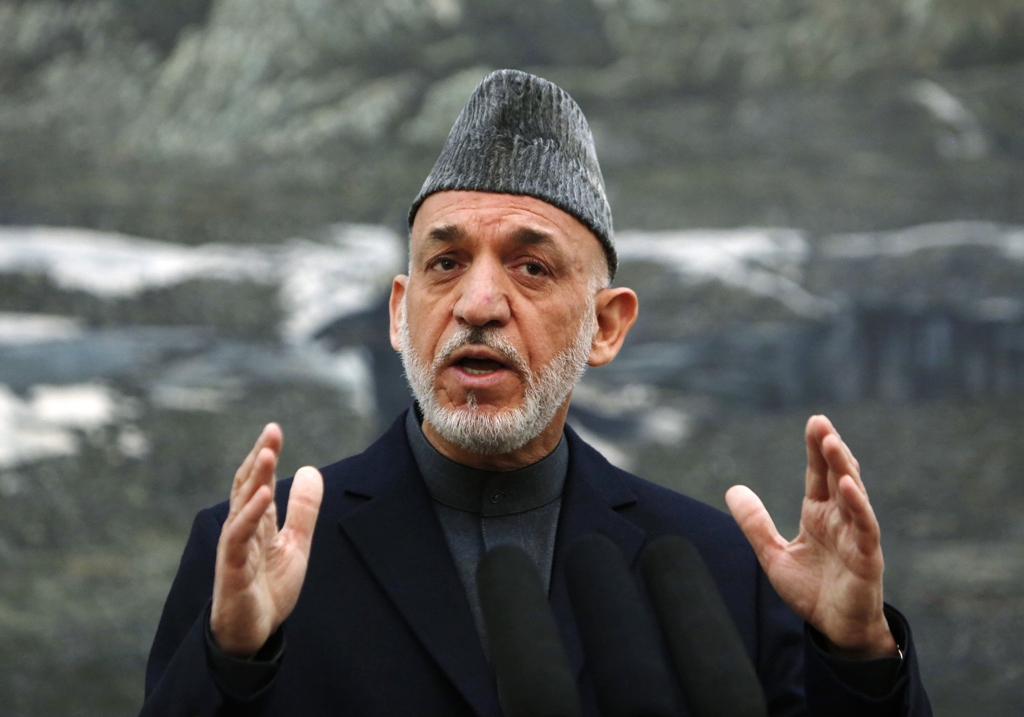 ---
KABUL: Afghan President Hamid Karzai will travel to Pakistan this month in the hope of breathing life into moribund peace process with the Taliban and mending a frayed relationship between the neighbours, Afghan officials said on Monday.

The role of Pakistan is seen as critical to efforts to get the Afghan Taliban to sit down to talks about ending the 12-year war as most foreign troops prepare to pull out of Afghanistan by the end of next year.

Peace talks between the Afghan government and the Taliban in the capital of the Gulf State of Qatar, Doha, were announced in June only to be cancelled following Karzai's anger over the Taliban displaying a banner and a flag, harking back to their repressive rule over Afghanistan from 1996 to 2001.

"I can confirm that President Karzai is travelling to Pakistan later this month," Afghanistan's ambassador to Islamabad, Omer Daudzai, told Reuters.

The trip will be Karzai's first visit to Pakistan since Prime Minister Nawaz Sharif was elected. Many had hoped Sharif's election would lead to a reset in the relationship.

Those hopes were dashed after Afghanistan's Foreign Ministry accused Pakistan of having raised the idea of power-sharing between the Kabul government and the Taliban. Pakistan denied the accusation.

Karzai has made 19 trips to Pakistan since coming to power in 2002, and has come away with many promises, but few results.

Afghanistan has long accused Pakistan of playing a double game regarding the Taliban, with some Afghan officials saying their neighbour makes public pronouncements about peace but allows elements of its military and intelligence complex to play a spoiling role.

Karzai will visit Pakistan from August26 - 28. The leadership of the High Peace Council, the body created by Karzai in 2010 to broker peace with the Taliban, will also attend, a spokesperson said.

The Taliban have been waging an insurgency to overthrow Karzai's government and oust foreign troops. They say they want a political solution that would bring about a just government based on Islamic principles and the end of foreign occupation.
COMMENTS (15)
Comments are moderated and generally will be posted if they are on-topic and not abusive.
For more information, please see our Comments FAQ