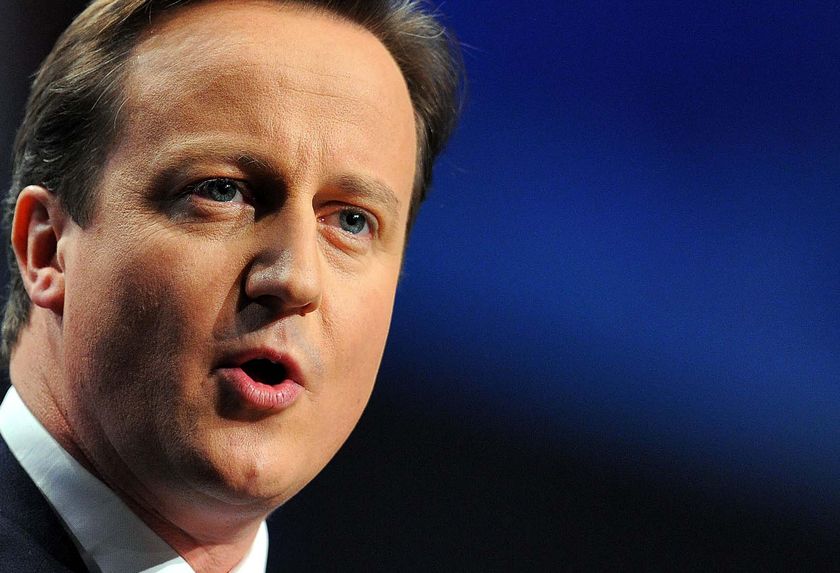 ---
LONDON/MADRID: Britain may take legal action against Spain over tighter border controls at its contested overseas territory Gibraltar, Prime Minister David Cameron's spokesman said on Monday, escalating a row that has strained relations between the two countries.

Tensions over Gibraltar - the rocky outpost at the mouth of the Mediterranean to which Spain lays claim - flared up this month after Spain complained that an artificial reef being built by Gibraltar would block its fishing vessels.

Cameron's spokesman said Britain thinks the tighter border controls are "politically motivated and totally disproportionate" and should be stopped.

"The prime minister is disappointed by the failure of the Spanish to remove the additional border checks this weekend and we are now considering what legal action is open to us," the spokesman said.

A Royal Navy warship set sail for Gibraltar on Monday as the row between Britain and Spain over the disputed island territory escalated with London's outspoken mayor telling Spain to take its "hands off our Rock". Gibraltar has been a source of tension since Spain ceded the territory to Britain in the Treaty of Utrecht 300 years ago.

Spain ceded Gibraltar to Britain in perpetuity in 1713 under the Treaty of Utrecht but has long argued that it should be returned to Spanish sovereignty. London says it will not do so against the wishes of Gibraltarians - who are staunchly pro-British.

Spain accuses Gibraltar of creating the reef to prevent Spanish fishermen from casting their nets in the waters around the British territory. Spain has imposed tougher checks at the frontier, causing long delays for thousands of tourists and local people. Spain also floated the idea of a new border crossing fee and a ban on planes using its airspace to reach the territory.

Spain is considering taking its row over the disputed territory of Gibraltar to global bodies such as the United Nations and International Court of Justice at The Hague, a foreign ministry spokesman said.

Spain is also mulling presenting a united front with Argentina, which is immersed in its own dispute with Britain over the sovereignty of the Falkland Islands, over the issue of Gibraltar, the spokesman added.

"We are evaluating the possibility of going to bodies like the United Nations, the Security Council, the court in The Hague. They are possibilities. No decision has been taken," the spokesman said.

Spain could team up with Argentina, which is on a two-year term as non-permanent member of the UN's Security Council, to address the issue of the sovereignty of Gibraltar and the Falkland Islands, or the Malvinas as they are known in Spanish, in international bodies, he added.

"That is also being evaluated. There are common elements in the issue of Malvinas and Gibraltar and elements that are more distant," he added.