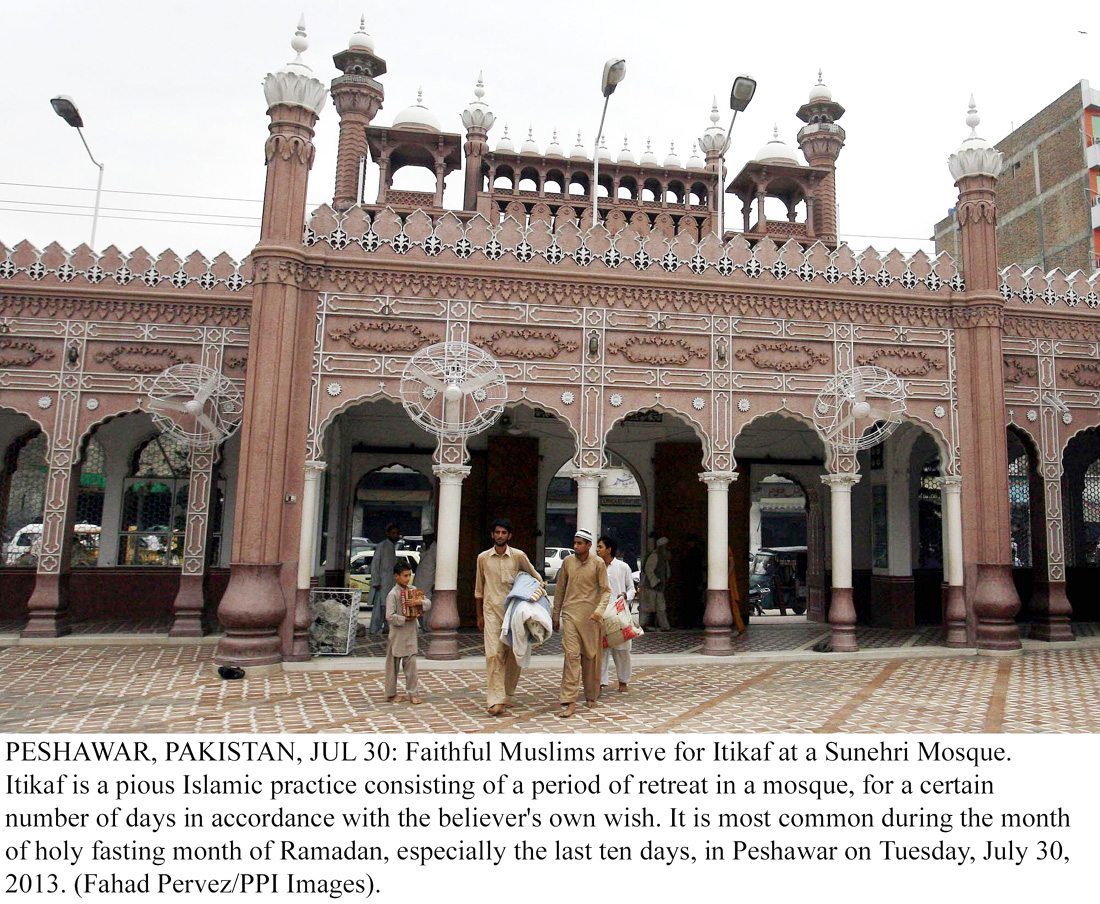 ---
ISLAMABAD:



Amin Hussain had just finished his Eid day shift at a mosque in Bhara Kahu and was about to go inside to pray. The mosque's administration had conducted the Friday sermon and prayers earlier than usual on August 9, and by 1:45pm, most of the worshippers had already left. It was then, that Hussain and other security volunteers had returned to the mosque to offer their prayers.




But that is when they noticed that a would-be suicide bomber had entered the gated compound that houses Masjid Ali ibne Abi Talib and started shooting indiscriminately. The five to seven minutes after the attacker, later identified as Zakaullah, entered the mosque were the last few minutes of Hussain's life. By two o'clock, Hussain had shot and killed the attacker, but was injured in the process. He died a few minutes later.

The 35-year-old Hussain had joined the mosque as a private security guard in July, only a few days before Ramazan started. On Eid day, he had manned a body search point at one of the three entrance points for the walled compound which houses the mosque.




As Zakaullah got inside the mosque, Hussain was performing ablution for prayers. A bullet hit him in the chest as he turned to face the attacker.

Zakaullah ran through the mosque's courtyard before a worshipper stopped him. As the two men scuffled, the attacker tried to blow himself up, but the suicide vest did not detonate. During this time, Hussain was able to grab hold of his gun.

He fired at the suspected suicide bomber from behind and shot him in the head, killing the attacker instantly. Fate and fortune had come together to save a number of lives, but Hussain's was not one of them.

Hussain, a resident of the Mheeta Village near Kohat, had bled excessively from the gunshot wound, and was unresponsive when he was being shifted to Polyclinic Hospital. He was pronounced dead on arrival.

The unsung hero's funeral prayers were offered at D-Chowk on Friday, before his body was sent to Kohat for burial the same evening.

Hussain leaves behind a wife and four sons, the youngest of who is only a year-and-a-half old.

Hussain's cousin Bahar Hussain Sherazi runs a general store on Kayani Road. He said Hussain was a poor, but extremely hard-working man. He retired from the Frontier Corps around a year ago and began working as a security guard for a doctor in Peshawar, Sherazi said. At the same time, Hussain had applied to join the police in Kohat before he came to Bhara Kahu in July.

"He just wanted to provide a good life for his children," Sherazi said. "He was a very sensible person."

Sherazi said Hussain's eldest son was 13 and studying in seventh grade. He said Hussain's children would now live with their paternal grandfather.

Jabbar Hussain Shah, an area resident who knew Hussain from the mosque, said Hussain was a dedicated worker.

"He was on night duty during the past few days and was on duty at the mosque on Eid day again," Shah said.

"The courage this ordinary man showed by sacrificing his life to save others is exemplary," said Nisar Haider, another area resident. "But the government has not announced any compensation for the poor man's family."

Haider said the government should honour Hussain's courage by helping his immediate family, which has lost their only breadwinner.

In the meanwhile, the city could honour a father who gave his life so that other fathers could return home to their children.

Edited by Vaqas Asghar

Published in The Express Tribune, August 12th, 2013.
COMMENTS (13)
Comments are moderated and generally will be posted if they are on-topic and not abusive.
For more information, please see our Comments FAQ