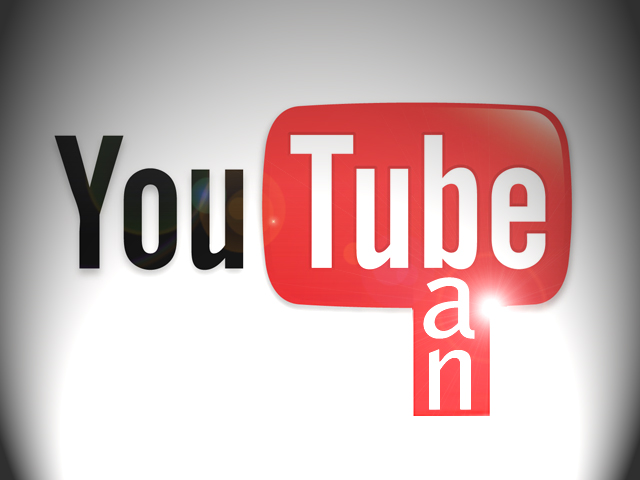 ---
LAHORE: The number of people who accessed the Innocence of Muslims clip on YouTube is a tiny fraction of the number who used it to access educational and Islamic content, the Lahore High Court was told last week as it heard a petition challenging the ban on the video-sharing website.

The website was blocked almost a year ago after the film sparked widespread outrage in Pakistan and other Muslim countries. The petitioner in the case at the LHC has argued that the ban is counter-productive as it limits access to a vital educational and research tool.

Last week, the court heard from amicus curiae ('friend of the court') Farieha Aziz, a director at NGO Bolo Bhi, about the educational content on YouTube and its use. She stated that many students and those who used the site for religious purposes were suffering due to the ban.




According to her research, there were 1,199,368,564 total worldwide views of content on selected Islamic and educational channels on YouTube. Innocence of Muslims drew 1,965,186 hits, or 0.164 per cent of the Islamic and educational channels.

Aziz said that several Pakistani universities maintained their own YouTube channels on which they posted videos for their students. It was not just their students that benefited, as anyone with an internet connection could access them on YouTube.

Channels hosting content from six institutions – Virtual University (VU), Institute of Chartered Accountants of Pakistan (ICAP), Khan Academy, Lahore University of Management Sciences (Lums), Quaid-i-Azam University, National University of Sciences and Technology – had 13,049,489 views.

The Institute of Business Management has posted videos of conferences and seminars they host on campus. Lums has posted documentaries, events and activities that take place on campus, and lectures by guest speakers. The VU channels includes videos on a range of subjects from accounting to sociology. The ICAP has posted seminars on corporate governance and the budget and workshops on audit practice.

Aziz said that YouTube was a vital teaching tool in modern times. Teachers referred students to videos on the site that covered aspects of topics not covered in class. Students use the site for video tutorials, crash courses, documentaries and lectures to help them with difficulties they encounter in a particular subject in class. "The availability of such content on YouTube helps students gain knowledge, learn, understand and revise subjects and topics," she said.

The site allows students to see things they wouldn't be able to otherwise, like chemical reactions that would be too dangerous or expensive to demonstrate in class. It hosts all videos on just about every subject and can be accessed by anyone at any time, regardless of financial constraints. There are videos explaining how various programmes like Photoshop and InDesign work, and how-to videos and documentaries like TedTalks, National Geographic and The Green Brothers.

Education vs entertainment

Bolo Bhi also did a survey from July 26 to July 31 of Internet usage in Pakistan, receiving 250 responses. The highest number of respondents were students (41.60%), followed by professionals, employed persons, businesspersons and self-employed persons (total 43.20%). Academics and media users were 12%. Government employees and law enforcement made up 3.2% of the sample size.

Some 82.8% of respondents said they used the internet for educational purposes, compared to 76.8% who used it for entertainment. Some 26.4% of the respondents used the web to access religious content. Ninety-four per cent of the participants said they used YouTube, Dailymotion and other video-sharing sites.

Aziz said more than one billion unique users visit YouTube each month and watch six billion hours of video. Seventy per cent of the viewership is from outside of the United States.

Aziz also submitted four letters to the court to show how the ban was affecting professionals as well as ordinary people. The first three – by a team of young entrepreneurs who run ToffeeTv.com, a site containing Urdu songs and stories for children; an IT consultant; and a marketing consultant – talk about how the ban is affecting their business. The fourth, by an illiterate driver who catches up on the news through YouTube, shows how the site was being used by a diverse group of people.

Bolo Bhi describes itself as a non-profit organisation geared towards advocacy, policy and research in gender rights, government transparency, internet access, digital security and privacy.

Technical meeting

The court had at an earlier hearing set up a meeting between Bytes for All, the petitioner, and the Pakistan Telecommunication Authority (PTA), to explore technical solutions for the blocking and unblocking of URLs. Experts from the Ministry of Information Technology, the PTA, Pakistan Telecommunications Limited (PTCL), Trans-world Associates (which operates a cable landing station in Pakistan), the Centre for Advanced Research in Engineering, and the Internet Service Providers Association of Pakistan also attended the meeting.

The experts agreed that the two cable landing station operators in Pakistan – the PTCL and the TWA – would both have to carry out blocking efforts together. The operators and all major internet service providers are capable of managing and blocking HTTP URIs manually, but the process is cumbersome. The PTA representative stated that there was no system deployed within Pakistan capable of blocking viewership of the offending movie without disrupting other HTTPs' traffic.

Published in The Express Tribune, August 12th, 2013.