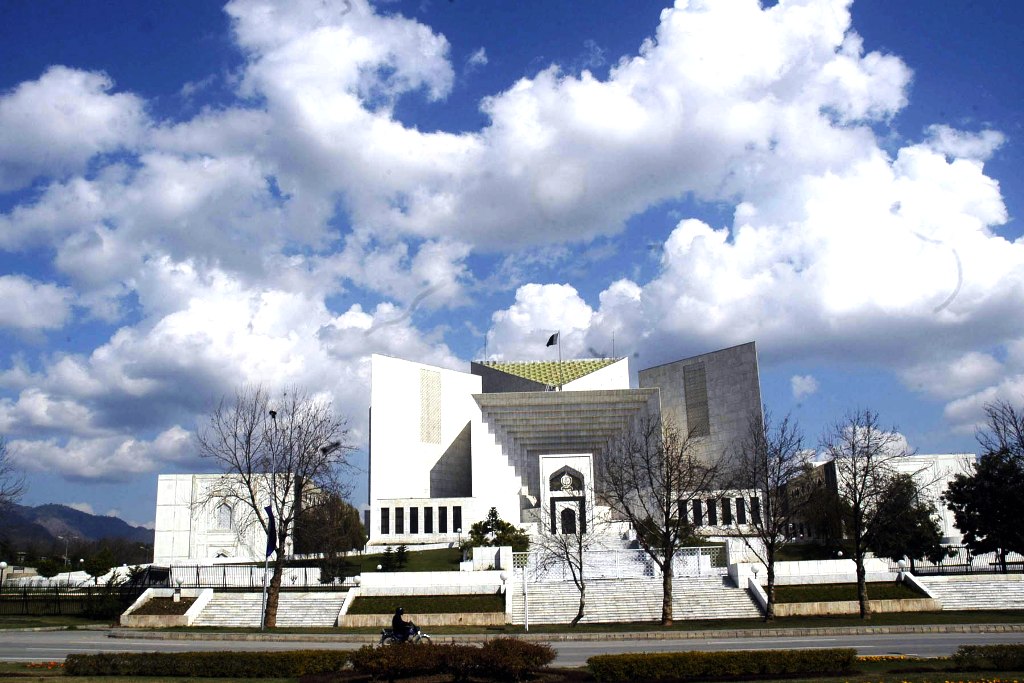 ---
LAHORE:



There were heated arguments in the bar last week after a group of lawyers demanded withdrawal of a resolution passed by the general house of the Lahore High Court Bar Association (LHCBA) seeking action against a Supreme Court bench ordering a change in the date for the presidential election.




On July 30, the LHCBA had passed a resolution, demanding action against Chief Justice Iftikhar Muhammad Chaudhry, Justice Jawwad S Khawaja and Justice Azmat Saeed.

Last week, a group of former bar leaders termed the resolution unconstitutional and a violation of bar rules.

The LHCBA has said that the Supreme Court bench was guilty of misconduct in changing the schedule of presidential elections. The LHCBA resolution has demanded that the president must file a reference against the judges before the supreme judicial council. It said that the judges had passed an order which was not in their domain.

LHCBA President Abid Saqi, Pakistan Bar Council Vice Chairman Syed Qalb-i –Hussain, former Supreme Court Bar Association president Asma Jahangir and LHCBA former president Ahmad Awais supported the resolution.

On August 7, a group of lawyers called on the LHCBA to withdraw the resolution. They termed the resolution unconstitutional and in violation of bar rules.

They alleged that the resolution was carried at the behest of the Pakistan Peoples Party (PPP) with the aim of scandalising the judiciary.

These lawyers included former Supreme Court Bar Association vice president Imrana Baloch, former LHCBA finance secretary Rabbiya Bajwa, Lahore Bar Association president Sheikh Shahid Maqbool and Advocate Muhammad Azhar Siddique.

This is not the first time such a row has erupted within the bar.

Whenever courts pass an order the government does not like, a group of lawyers affiliated with the ruling party criticise the decision.

Rival groups have been using words and phrases like 'illegal', 'unconstitutional', 'based on malafide intentions', 'against judicial norms' and 'against bar rules' to justify their positions.

YouTube

On August 7, the Lahore High Court gave the minister for information technology and her additional secretary till September 19 to appear before the court on a petition against the ban on You Tube, the popular video-sharing website.

The court also allowed two applicants, Advocate Muhammad Azhar Siddique and Syed Iqtidar Haider, to become parties to the case by admitting their applications. Siddique become party to the case to oppose restoration of the website.

Siddique was one of the strongest supporters of the ban on Facebook and was a part of the team which had launched Millat-Facebook, a website having some features of Facebook.

Contempt of court

Last week, the LHC convicted Punjab Beverage Company (Pvt) Limited Finance Director Fayyaz Hussain on contempt of court charges and ordered him held in custody till rising of the court. He was also fined Rs 100,000 after he pleaded guilty to impersonation before the court. The court dismissed his unconditional apology.

Published in The Express Tribune, August 12th, 2013.