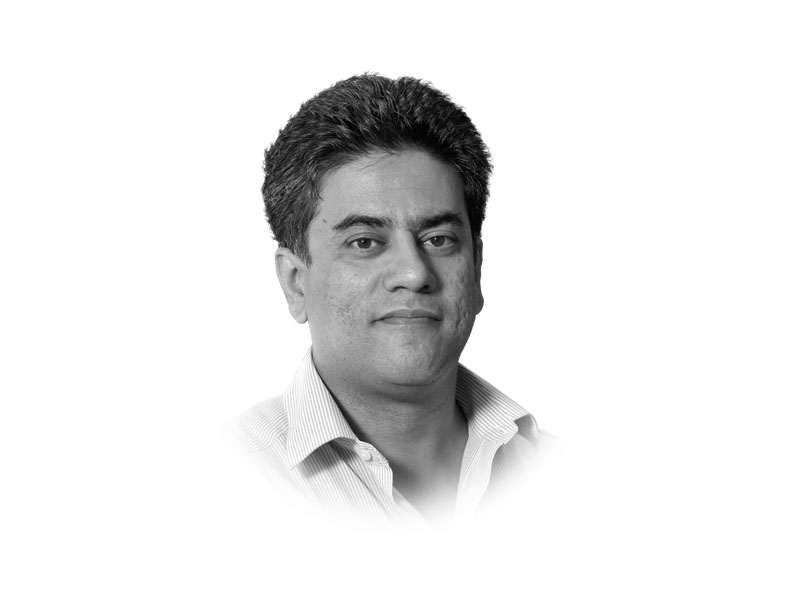 ---
If the first hundred days of the Nawaz Sharif government are anything to go by, we are in for frustrating times ahead. We have a prime minister who spends nine days in Saudi Arabia and one day in Karachi, which is the backbone of the country's economy. We can only wonder where Mian Sahab's priorities lie. As we see, the Saudi-US combine has forced the hand of the government into killing the Iran-Pakistan gas pipeline. This is bad news for our energy starved country.

Earlier, when Mian Sahab visited Faisalabad, so angry were the industrialists with him that unruly scenes ensued. It was an embarrassing moment for the ruling party as Faisalabad is a stronghold. In the meantime, terrorism continues to eat away at out country but there is no policy in place to fight it. Politicians are fighting amongst themselves over what to agree to and who to agree with. No voice of sanity prevails.

Hundreds of people die as a result of various types of terrorism. People are killed in bomb blasts, suicide bombings, ethnic killings and targeted shootings on a daily basis. Kidnappings are rampant. Bhatta has become endemic. Now many government employees in Karachi are told to "donate" ahead of being paid their salaries. Businessmen across the country are now served parchis by local thugs. This happens all over the country – from Karachi to Khyber. In Peshawar, those who did not pay saw grenades being thrown at their houses. The only province safe from Bhatta is Punjab, but for how long.

Our priorities are mixed. Many talk of drone attacks but no one talks of polio, which is equally tragic. We face intelligence failures on a daily basis but no one is held accountable. Not one government security official has been sacked for negligence which results in these terrorist attacks. Very few of those arrested have been sentenced. Almost no one has been punished.

If that is not enough, the manner and consistency with which we are seeing jailbreaks taking place makes one wonder whether there is even a government in place. The bold manner in which terrorists strike is frightening. The killings of the security officials investigating the killing of mountaineers is a message to government officials not to go after anyone involved in terrorism.

We are at a state being held to ransom. And in all this, despite the deaths of several thousands of Pakistanis in terrorism related actions, we are still not clear about whose war this is. Our brave soldiers and officers continue to be attacked and killed but there are many amongst us who justify these killings. Several of the high profile terrorists have been recovered from houses of people affiliated to one party or another. And yet, no action is taken against them.

Prime Minister Nawaz Sharif continues to procrastinate and hedge his bets. As prime minister, we have not seen any decisive action. When he came back from his vacation in Saudi Arabia, he called for a briefing on the border situation but no action on the poor people killed in Balochistan, nor the bomb blasts in Quetta or the jailbreak that freed hundreds of hardened terrorists. For them there was mere lip service.

Both the PML-N and the Tehreek-e-Insaf possibly are now realizing what it takes to be in power. Both parties, who are right-of center in their politics, now have to deal with the extremists who have made our lives hell. So far they have not done much. It seems they have decided to lose the battle even before it has begun.

The Tehreek-e-Insaf's government in K-P works in fits and starts. They are not willing to even condole with the victims of terrorism, let alone fight the terrorists. One is reminded of when Mian Sahab refused to attend the Namaz-e-Janaza of Salmaan Taseer. These gestures will cost us dearly in the long run. It emboldens those who attack at will. And yet for our politicians, these are not issues. Imran Khan continues to drone on about drones. But nothing about what else is happening in K-P. Many complain of how Khan sahib wants to micro-manage the province. He seems to be present in all cabinet meetings.

Seeing the manner in which Chaudhry Nisar is handling things, one shudders to think. Have we started to miss Rehman Malik already?

Published in The Express Tribune, August 12th, 2013.

Like Opinion & Editorial on Facebook, follow @ETOpEd on Twitter to receive all updates on all our daily pieces.
COMMENTS (15)
Comments are moderated and generally will be posted if they are on-topic and not abusive.
For more information, please see our Comments FAQ