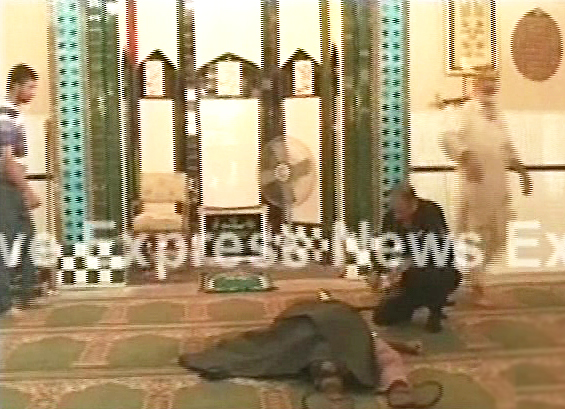 ---
CHINIOT: The father and two brothers of the suspected suicide bomber killed in a mosque on the first day of Eid were arrested after the police conducted a raid at their residence, Express News reported on Saturday.

Mohammad Baksh, the father of the suspected bomber and two brothers, Samiullah and Hakimullah were found at their residence in their village.

Islamabad CIA police traced the family through finger prints of the killed suicide bomber.

Residents of the village said they had not seen the suicide bomber in four months. It was not apparent that the family was involved or supportive of the terrorist's plan.

Despite 'heavy deployment' of security personnel for Eid, a suicide bomber successfully entered a mosque in Islamabad but failed to explode before being gunned down on Aug 9.

The suspect entered the Jamia Mosque Ali Ibn-e-Abi Talib while prayers were in progress.

A search operation had been launched to find two suspected accomplices of the bomber.
COMMENTS (32)
Comments are moderated and generally will be posted if they are on-topic and not abusive.
For more information, please see our Comments FAQ