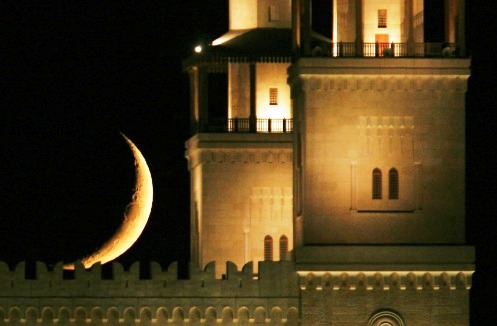 ---
ISLAMABAD:



The holy month of fasting comes pre-packaged with messages of tolerance and forbearance. But just as it is difficult to separate deep-fried food from the quintessential Pakistani Ramazan experience, it is also difficult to follow the principles at the heart of Ramazan with complete honesty.




At least this is what Islamabad resident Naveed Ashraf's view of Pakistani society is.

"Nowadays, you look around, you'll notice that Ramazan is treated as a cultural tradition," said Ashraf, who works for a cellular service provider in Islamabad. "We don't consider it a matter of religious reward and punishment anymore."

He was responding to a question The Express Tribune had posed to the twin cities' residents on the most important lesson they had learnt from this Ramazan, including any idea or activity they may want to continue for the rest of the year.




For Ashraf, it was building a virtuous character that is not just limited to the holy month of fasting.

"As Eid approaches, you see the numbers in mosques decrease, while at the same time, fights in crowded places after iftar increase," he said scornfully. "I think we should try to perfect ourselves and kind to one another throughout the year."

Whereas Ashraf was cynical about the state of affairs in Pakistan during Ramazan, others felt the holy month has a tranquil aura about it that must be treasured.

Dr Durdana Kazmi, a doctor who was shopping for groceries in Sector F-6 ahead of Eid day, said she had learnt to be patient during fasting, a lesson most commonly associated with Ramazan.

"I see a lot of peacefulness during Ramazan. If we could exercise the same level of patience at work all year round, our society would be a much better place to live in," Kazmi said.

If the spiritual element of fasting — an act preached by many world religions — inspired some Islamabad residents, others were motivated by religious practice.




Adnan Ahmad Ali, an 18-year-old pre-medical student at the Islamabad College for Boys in G-6/3, seemed to have had a moving experience during the fasting month.

"When you think of something bad, you want to rid yourself of such thoughts because you're fasting," said Ali. "I feel as though fasting has kept me away from all things negative."

Dressed in a white polo and blue track-suit trousers and sporting stubble, Ali could not articulate what evils fasting had kept him away from, but appeared to be turning towards religion.

"I am going to use the self-discipline I have learnt this Ramazan to start offering my prayers regularly," he said. "That's a start."

While Ali hoped he would change his habits post-Ramazan, there were others who fell back into their old routines even before the month was over.

Raja Safeer, a Rawalpindi-based taxi driver in his mid-20s, said he learnt to control his urge to listen to Bollywood songs. But only just.

"I did not listen to songs up until the 15th fast," he said, right after he had turned down the volume of his cab's sound system, which until then was blasting a '90s Bollywood tune. Evidently, he had resumed listening to the songs during the second half of Ramazan.

"There is always room for interpretation (ijtihad)," he said with an embarrassed chuckle, perhaps to hide a sense of guilt, before adding quickly, "Besides, it is almost Eid now."

Published in The Express Tribune, August 9th, 2013.
COMMENTS
Comments are moderated and generally will be posted if they are on-topic and not abusive.
For more information, please see our Comments FAQ