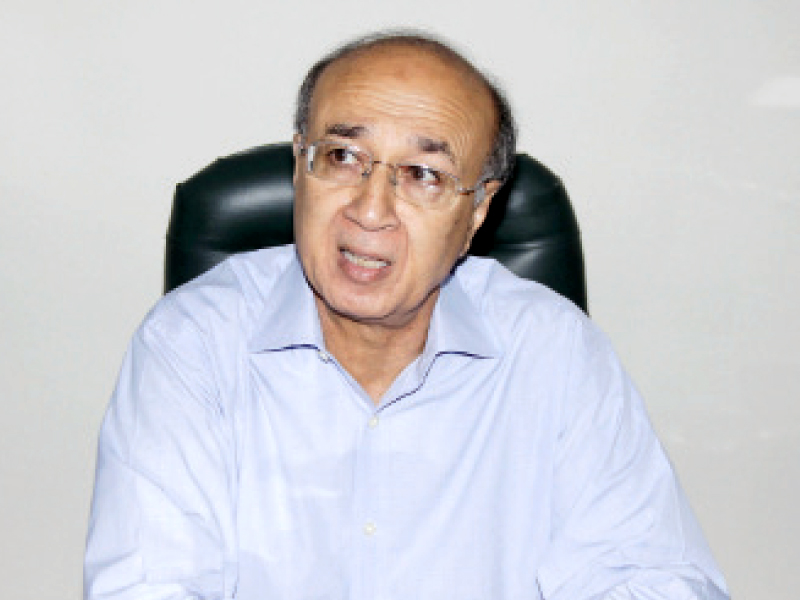 ---
LAHORE:



Local universities should come up with a method of sharing faculty in order to tackle the shortage of qualified and capable teachers, Shahid Hafeez Kardar, the vice chancellor of Beaconhouse National University (BNU), has proposed.




"What would be wonderful is to work on some way of sharing faculty or disciplines," said Kardar in an interview with The Express Tribune, shortly after he became the second vice chancellor of BNU in its tenth year.

Universities should collaborate, each offering resources in areas of their expertise, he said. "Playing on our [universities'] strengths, everyone would benefit," he said.

He said that BNU was lucky to have had strong deans in its short history. "From the very beginning we have managed to get good faculty, especially deans," he said, like Dr Hafiz Pasha, Dr Mehdi Hasan, Dr Tariq Rahman, Dr Ruhi Khalid and Salima Hashmi. "These are names which are respected and recognised not just in their own disciplines, but also across Pakistan," he said.

But he added that good teachers were in short supply. "Let's be honest, faculty is an issue in higher education, both in terms of qualification and availability," he said, adding that there was broad agreement on this at a recent informal gathering of vice chancellors of universities across the city.

Kardar, previously a member of the BNU board of governors, said he considered his elevation to the post of vice chancellor "a great honour". The university announced last week that he was taking over from Sartaj Aziz, who has been made the prime minister's adviser on national security and foreign affairs.

"The past ten years have been very challenging, yet fruitful. During this time the foundations of this institute have been strengthened and from here on we will work more on quality," he said.

The university's campuses on Zafar Ali Road and at Tarogil near Raiwind house seven schools offering undergrad and postgraduate degrees in architecture, visual arts, mass communications, psychology, education, IT and social sciences.

Though known as an economist who has held key positions in the state machinery including as governor of the State Bank of Pakistan and provincial minister for finance, Kardar has also long been involved in the field of education. He chaired the Punjab Education Foundation in 2005 and was also a member of the Task Force on Education in the late 2000s.

"One of the tragedies in those efforts has been that a lot of focus has been on schooling," he said. He did not mean to imply that schooling was not important, he said, but "if we aren't going to focus on higher education, we can't get quality teachers, and in the end will fail to provide quality schooling."

Though the standards of higher education in Pakistan had been raised in recent years, not enough had been done to improve access to education, he said. Money was the main obstacle to improving education quality, he said.

Referring to international scholarship programmes, he said that donors might help Pakistan more by investing in institutions. "Donor funding should support institutions and not individuals. This way the [education] mileage would be better," he said.

He rejected the notion that BNU catered specifically to rich students, saying the university offered several need-based scholarships. But he agreed that more could be done.

Part of the problem, he said, was that poor standards of schooling meant student failed to get opportunities in higher education. Much of the narrative in education is in English, he said, pointing towards an obvious disadvantage for a large number of students who have a different medium of instruction. "Because of biases in favour of English, schooling and social background, certain children are more advantaged. This is where we have to reach out to the corporate sector for assistance," he said.

This year, BNU ranked second in the Higher Education Commission's general universities (small) category in quality of research. Kardar believes that the School of Liberal Arts and Social Sciences and School of Education have an edge in regards to research at BNU. "Some of the research activity has taken place because of the background of the deans of various schools and that is encouraging for us," he said.

For the future, BNU plans to focus on "product recognition", he said. "I think the value of our students is beginning to sink in, but it is in an evolutionary phase," Kardar said.

Published in The Express Tribune, August 9th, 2013.