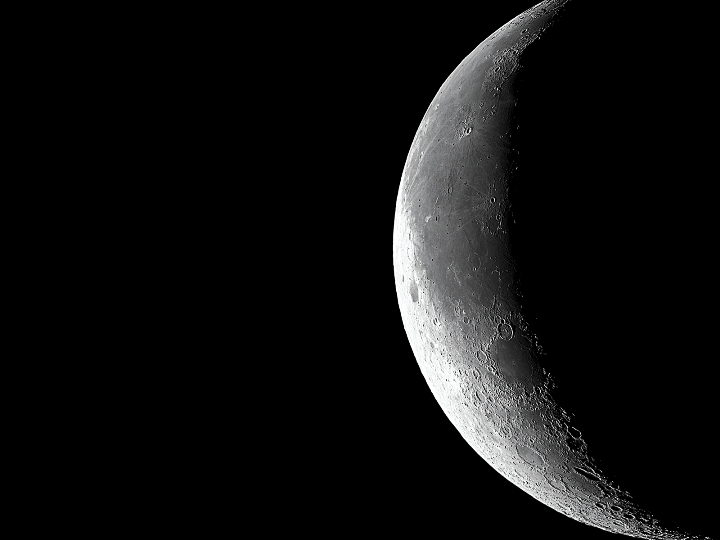 ---
KARACHI: The Shawwal moon has been sighted across the country, Chairman Ruet-e-Hilal Committee Mufti Muneebur Rehman announced on Thursday.

Eid marks the end of holy month of Ramazan for Muslims worldwide and will be celebrated in Pakistan tomorrow, August9.

Addressing a press conference, Rehman said that testimonies of the moon being sighted were received from Islamabad, Mazaffargarh, Jhang, Jacobabad, Sanghar, Okara, Bunair, Swat, Zhob and Badin.

The various zonal Ruet-e-Hilal commttees had convened a meeting to sight the moon in major cities of the country while the Central Ruet-e-Hilal committee meeting was held at Meteorological office in Karachi.

Chairman Ruet-e-Hilal Committee Mufti Muneebur Rehman said, "I am not an astrologer or a fortune teller. The decision will be made on the basis of evidence."

"We will inform the entire nation once we have decided if the moon has been sighted," he added.

The official announcement of the sighting of the Shawwal moon was made after consulting all the committees.

The meeting of the Ruet-e-Hilal Committee was attended by Qari Hanif Jalandhari, Mufti Ibrahim Qadri, Maulana Asad Deobandi, Hafiz Mohammad Salafi, Pir Syed Ali Shah Jilani, Mufti Abdul Sattar Haqqani, Maulana Syed Sabir Hasan, Maulana Sabir Noorani. Allama Ali Qarar Naqvi andMaulani Ferozuddin Rabbani.

Chairman Ruet-e-Hilal Committee extended his gratitude to the religious scholars of Peshawar for their cooperation and help in the meetings leading up to the moon sighting.