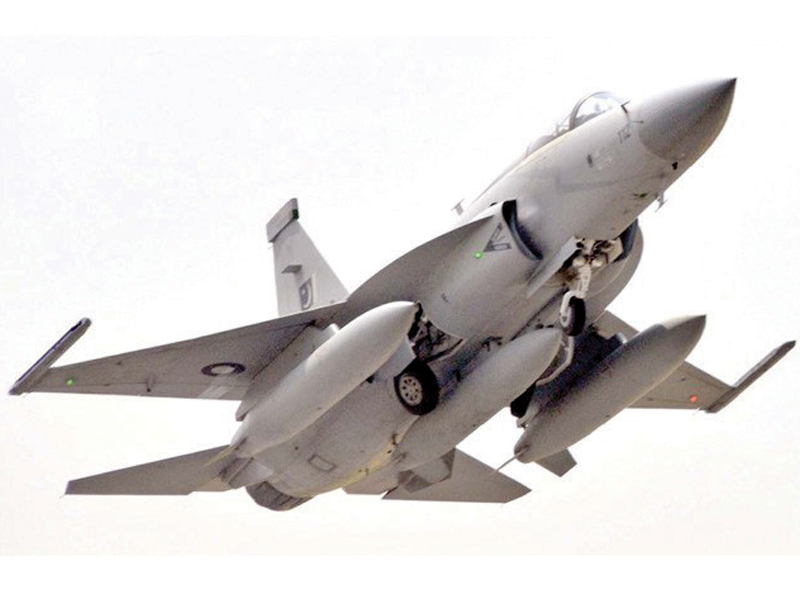 ---
RAWALPINDI: The JF-17 Thunder fighter is all set to attain in-flight refueling capability, according to Chief of Air Staff Air Chief Marshal (ACM) Tahir Rafiq Butt.

"The ground tests have been very successful and I am satisfied. The air-to-air refueling test will be done successfully by end of this summer," the air force chief said in an interview with Jane's Defence Weekly.

The Pakistan Air Force acquired Ilyushin Il-78MP air refueling tankers from Ukraine back in 2010. According to ACM Butt, these are now being synchronised with the JF-17, giving it the capability to remain airborne for longer durations.

The PAF chief pointed out that this capability would enhance the aircraft's marketability. The JF-17 has already attracted interest from a number of nations due to its cost effectiveness, he maintained. According to him, the JF-17 is a 'true multirole aircraft' and, in time, would become the mainstay of the PAF. He added that the PAF plans to eventually induct around 200 to 250 of these aircraft.

"The JF-17 programme has been an excellent project to pursue, owing to the hard work put in by our engineers, technicians and test pilots," ACM Butt said, adding, "All this would also not have been possible without the cooperation of China."

Meanwhile, answering a question pertaining to the induction of Chinese-built ZDK-03 airborne early warning aircraft, ACM Butt said the platform has so far shown that its capabilities work well over sea, and both lowland and mountainous terrain.

Responding to a query regarding PAF's plans to acquire other high-tech aircraft, he said options were still open.

"In the meantime, PAF is maintaining and operating a sizeable fleet of US F-16 aircraft, and our air and ground crew are fairly experienced with the weapon system."

Published in The Express Tribune, August 8th, 2013.