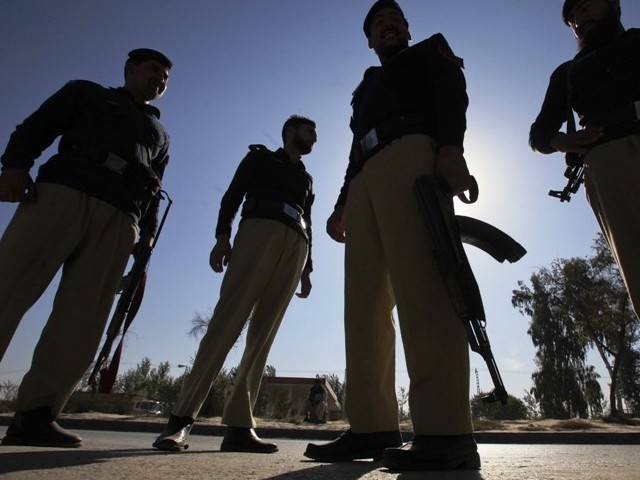 ---
ISLAMABAD: Places of congregation and recreation on Eid will be fully secured by the Islamabad Police to ensure peaceful celebrations in the federal capital.

This was decided in a high-level meeting reviewing security measures for Chand Raat and Eid chaired by the interior secretary on Wednesday. A ministry spokesman added that the traffic police have been directed to ensure a smooth flow of traffic during the Eid holidays whereas aerial surveillance of sensitive locations will also be carried out. It was also decided that cell phone services would not be disrupted on Eid.

Meanwhile, Islamabad Inspector General of Police (IGP) Sikandar Hayat, while speaking to journalists on Tuesday said the recently beefed up security of the federal capital in light of terrorist threats would remain on high alert till the end of Eid holidays. He added that the subsequent strategy for securing key city installations will be reviewed post-Eid and a plan will be devised accordingly. The capital's police chief confirmed that the security of the federal capital was enhanced after intelligence agencies indicated possible terrorist threats.

"The threat isn't from a specific terrorist group. The interior ministry issued the advisory following which a joint search operation was also conducted in the Margalla Hills," said Hayat.

The IGP said the police's focus would remain on the security of Faisal Mosque and other places of worship before and on Eid day. He said the Interior Ministry's National Crisis Management Cell had issued an advisory for the security of Islamabad's biggest mosque where hundreds of people, including diplomats and other high-profile individuals, offer Eid prayers. Additional police personnel have been deployed for the security of Faisal Mosque along with walk-through gates at all entry points. He said the police would increase patrolling in the surrounding residential areas, he added.

Hayat urged people going to their hometowns to celebrate Eid to inform their respective police stations before their departure. "People's properties will be protected by the police during their absence," he said. All vehicles and trucks loaded with goods would be barred from entering Islamabad until the end of Eid holidays, he added.

Published in The Express Tribune, August 8th, 2013.