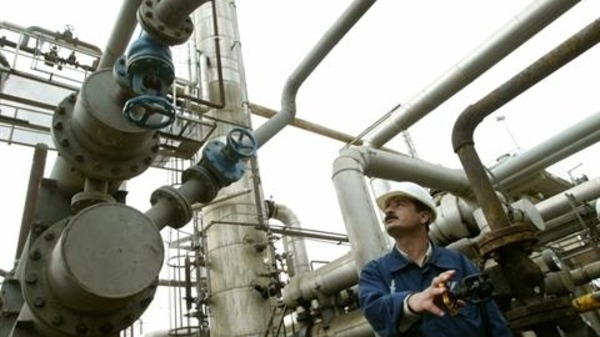 ---
ARBIL: Iraq's Kurdistan region is exporting crude oil by truck to an Iranian port for shipping to Asia, industry sources say, using a trade route that is likely to anger both Baghdad and Washington.

In a dispute largely over revenue sharing, Kurdistan's crude exports through a pipeline controlled by the Iraqi central government dried up last year. However, it is transporting about 50,000 barrels per day of crude and condensates by road from the landlocked region through Turkey.

Now the Kurdistan Regional Government (KRG) has approved a second route for crude through Iran used previously only for petroleum products, the sources said.

For the past two months, crude has been trucked from Kurdish fields over the border to Iran's Bandar Imam Khomeini (BIK) terminal, 900 km to the south on the Gulf. Amounts are unclear but could be as much as 30,000 bpd, they said.

One industry source in Kurdistan said the regional government in Arbil was anxious not to put out either of the region's powerful neighbours, Turkey and Iran, in transporting the crude. "It's a political compromise," said the source, who declined to be identified. "They cannot ignore the Iranians and go all the way with the Turks. They have to balance."

However, it is not clear what Iran, which faces huge problems in selling its own oil products because of international sanctions, gets out of the arrangement.

Asked about the route, the Kurdish government did not comment on the record, although a KRG official source denied any crude was going through Iran yet.

Oil lies at the heart of the dispute between the Arab led Iraqi central government and the ethnic Kurdish run northern enclave. At issue are control of oilfields, territory and crude revenues shared between the two administrations.

"We have made it very clear that the only acceptable option for oil exports is through the federal pipeline network," a senior Iraqi oil official said. "We consider any other trade, whether it be through Iran or Turkey, as smuggling. It's illegal."

Baghdad claims sole authority over oil exploration and export. It has already accused the Kurds in the past of smuggling crude via Iran and keeping the revenue for itself.

The KRG says its right to exploit and export the reserves under its soil is enshrined in Iraqs federal constitution, which was drawn up following the US led invasion of 2003, and has passed its own hydrocarbons legislation.

Arbil has already antagonized Baghdad by signing exploration and production deals on its own terms with firms including Exxon Mobil, Chevron and Total, and is currently laying the final stretch of an independent export pipeline to Turkey.

Fuel oil and naphtha have moved by truck from Kurdistan through Iran for years, because Kurdish domestic sales contracts allow the sale of these products outside Iraq.

Washington, a long standing ally of the KRG, has previously pressured Arbil to stop this trade as it tightens the sanctions imposed over Iran's disputed nuclear programme.

"We have advised Arbil in the past not to engage in business with Iran and will continue to do so," a US diplomat said when asked how Washington would view the KRG's official approval for crude exports through Iran.

Amounts of Kurdistan crude being trucked through Iran are likely to be modest compared with its production capacity. This is three times its refining capacity of around 125,000 bpd, although some more oil is being refined locally in rudimentary topping plants.

Industry sources said the oil is mainly from the region's three biggest producing fields - Taq Taq, Tawke and Khurmala.

Bjoern Dale, acting managing director of DNO which operates Tawke, said he did not know whether any crude from the field was going over the border into Iran. "We have no knowledge of any such transactions," said Bjoern Dale, acting managing director of DNO, which operates Tawke. "We sell oil on the market, and once we sell, the buyer takes control and responsibility."

Genel Energy, which is involved in both Tawke and Taq Taq, also said it sold crude at the well-head.

Gulf Shipping

At Iran's BIK terminal, the truckloads of crude are pooled in storage tanks and then pumped onto ships for export.

The tankers sail directly to Asia or to storage facilities at Fujairah in the United Arab Emirates and elsewhere in the Gulf, where the crude is kept in tank farms part-owned by European companies, AIS Live ship tracking data shows and industry sources say.

At least a dozen tankers have loaded crude or fuels at BIK over the past few months and unloaded them at the Vopak Horizon terminal in Fujairah - part-owned by Dutch Royal Vopak - and at VTTI Fujairah, a nearby terminal which is 50 percent-owned by Swiss trader Vitol, according to ship tracking data and terminal operators.

EU sanctions prohibit European companies from dealing in Iranian oil and any crude and oil products, regardless of origin, that have been exported from Iranian ports. But the joint ventures running the terminals are not incorporated in the European Union.

"If the JV company itself is not domiciled in the EU and is not a branch of an EU company, then it is unlikely to be subject to EU sanctions," said Patrick Murphy, a legal director at Clyde & Co. in Dubai who specialises in Iran sanctions.

Many ships mask their entry into Iranian ports by switching off their AIS transmitters vanishing from the global ship positioning system as they approach BIK and reappearing days later laden and heading to Fujairah.

Shippers from BIK arrive at storage terminals waving Iraqi certificates of origin for their cargoes of crude, fuel oil or naphtha.

"We take due care to establish that no Iranian petroleum products with certificate of origin Iran are currently being stored at any facilities owned, leased or operated by the company, Vopak Horizon Fujairah Limited (VHFL) or any controlled entity," a spokesman for the Dutch company said.

He said that four examples of ships identified by Reuters as having loaded oil at BIK and unloaded at VHFL over the last few months had presented Iraqi certificates of origin on arrival from Iran.

As for VTTI Fujairah, "the Vitol group of companies has ceased all business dealings with Iran; including the sales of refined product to Iran and all purchases of crude oil from Iran," a spokeswoman said.