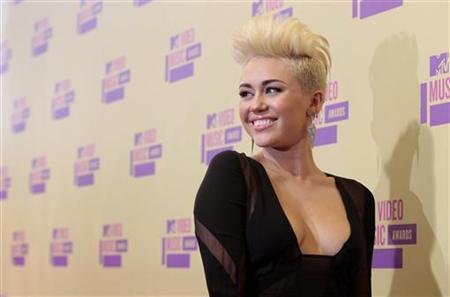 ---
LONDON: It seems singer Miley Cyrus has got herself another tattoo as she was spotted leaving artists Kat Von D's parlour in Hollywood.

The 20-year-old, who apparently has 17 tattoos on her body, was accompanied by several male friends during the session on Aug 4, reports aceshowbiz.com.

Cyrus wore a cropped white top teamed it with white shorts, and a pair of gold sneakers. A black bandage was taped to her upper right arm.

The 31-year-old tattoo artist wrote - "Tattoo time", on Instagram and though Cyrus retweeted the post, she did not give any detail of the tattoo.

Von D has previously made two tattoos for the singer.

The artist inked two crossed arrows on her right elbow in January 2013 and two months later, she got a mini copy of Leonardo da Vinci's drawing of heart anatomy inked on her forearm.
COMMENTS (1)
Comments are moderated and generally will be posted if they are on-topic and not abusive.
For more information, please see our Comments FAQ