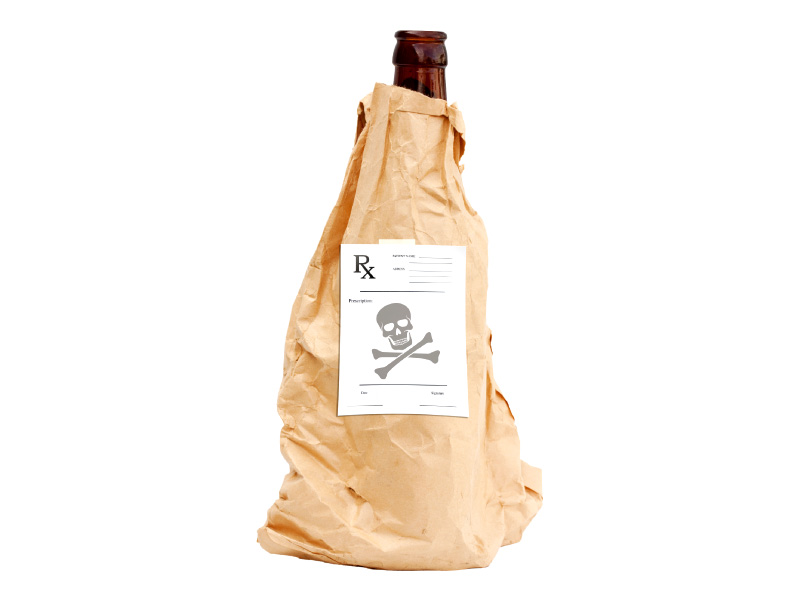 ---
LAHORE:



Eid is around the corner and Dr Sajid Sohail is afraid this year won't be any different. "Every Eid and Christmas holidays, some 10 to 20 people come to the Emergency Department after drinking poisonous liquor. Those who reach hospital in time are rescued after rigorous efforts," said Dr Sohail who has been serving at Medical Emergency Department of Mayo Hospital, the largest public hospital in the country, during Eid holidays and Christmas.




The doctor, a life saver, feels it is unfair how "in a country where hospital beds are far less than the patients, you have to spare space for those who land in emergency while trying to have 'fun'".

The sale and manufacturing of toxic liquor across the country has become a question and cause of concern for authorities. On July 27, 21 people in Faisalabad died of drinking toxic liquor and dozens more were admitted to the emergency department. Younis Masih, the alleged supplier of the toxic liquor, told the police he had mixed a chemical into liquor to make it taste better. He confessed to having bought it from a doctor.




"Figures gathered through different hospitals show that at least 40 people have died due to drinking toxic liquor in the country during last one year. If we add the deaths caused by the medicine which are used in place of alcohol, this figure jumps to 85. Tyno Syrup alone in November 2012 claimed above 45 lives in Lahore. A strong mechanism needs to be formulated to check the sale and manufacturing of alcohol in the country," said Dr Salman Kazmi, a Young Doctors Association (YDA) leader, adding that a few months ago six people died of toxic liquor in Badin and Tando Allah Yar.

Under cover of homeopathy

"Dozens of homoeopathy laboratories in the city are involved in the illegal business of selling and manufacturing liquor under the banner of medicine manufacturing," said an official of Excise and Taxation Department.

He revealed that there are around 150 homeopathy manufacturers who have licences to manufacture liquor for the medicine purpose but sell it to bootleggers. "They buy it from them and sell it to their clients. Some mix toxic chemicals which make it poisonous and kills many."

Alcohol is sold by the names like Alfalfa, China Off, Nux Vomica, Arnica, Avna Stiva, Bryonia, Graphite, Gloninc, Phosphorus and Rus Tox, he added.

"Only 10 permit holders are actually operating Homoeopathy laboratories to manufacture medicines. The others are involved in the illegal business of selling liquor which is supplied to different parts of the province," he said.

Dr Khalid Mehmood Chaudhary, General Secretary, The Homoeopathic Doctors Pharmaceutical and Chemist Association, said that majority of the permit holders were selling liquor to the individuals for drinking purpose. "They have no concern with the manufacturing of homoeopathy medicines," he added.

He said only qualified Homoeopathic doctors and manufacturers can get permit of alcohol according to capacity to use in medicines under policy. They were not allowed to sell alcohol for drinking as it was a crime according to excise and taxation rules, Khalid added.

Killer liquor

"Those who die of drinking toxic liquor normally take methanol. The liquor is formed by fermentation by fruits. It's called ethanol and is quite expensive. Methanol on the other hand is far less expensive and is called wood alcohol. It is produced by the destructive distillation of wood and is very similar to ethanol in colour and appearance," said an unnamed doctor and chemical examiner working in the Punjab government.

"The toxic liquor that kills people is methanol and costs just Rs100 per bottle. Mostly, poor people use it for fun. Methanol, once in the body, destroys nervous, respiratory and digestive system and causes blindness and death in many cases. Mostly people make liquor through methanol and add some colour in it which further increases its toxicity."

Dr Shugufta Khaliq, Associate Professor at Department of Human Genetics at University of Health Sciences, was of the view that "Awareness needs to be created about this. It's very hard to stop people from drinking it by just making a law."

Published in The Express Tribune, August 7th, 2013.