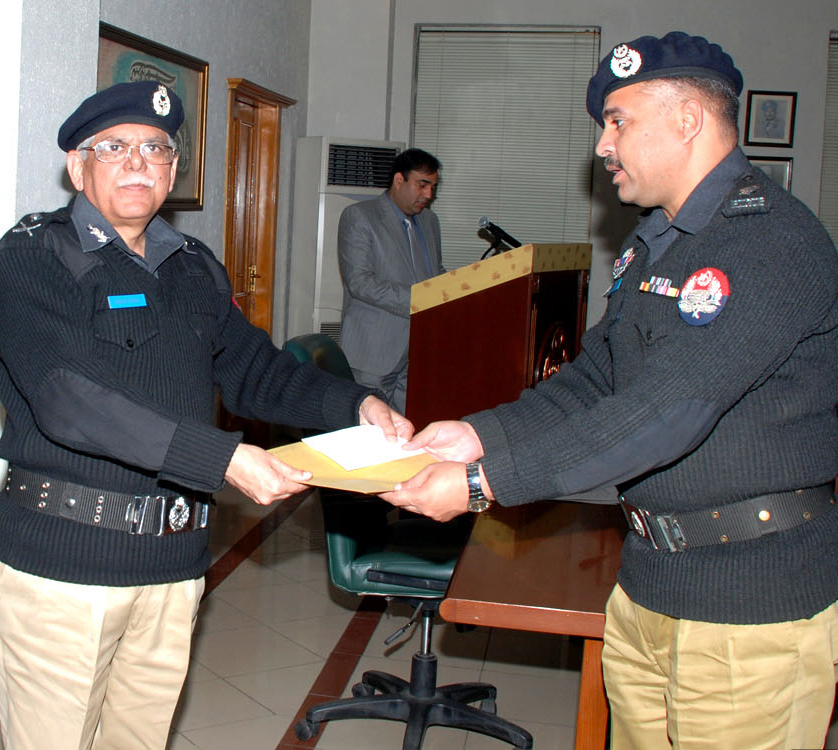 ---
KARACHI:



At least 15 deputy superintendents of police (DSPs) who were demoted to their previous ranks, after the Supreme Court of Pakistan took notice against the out-of-turn promotions, were promoted again by the provincial government, The Express Tribune learnt on Tuesday.




The newly promoted SPs include Arab Maher, Masroor Ahmed Mughal, Ahad Sangri, Qayyum Patafi, Mohammad Ali Wasan, Ghulam Nabi Keerjo, Latif Siddiqui, Imdad Ali Shah, Zulfiqar Talpur, Syed Mohammad Ali Raza, Ejaz Shaikh, Jam Zafar, Javed Baloch and Aftab Halipoto. A female DSP Naseem Ara Panwar was also among the promoted officers. Earlier, these officers were demoted on the apex court's orders.

Sources privy to the matter told The Express Tribune said that they were promoted during a meeting of the Selection Board II chaired by the provincial chief secretary, Chaudhry Ejaz. The 45 officers were reportedly directly appointed to the DSP rank in 1995 in the Sindh police department.

"Around seven were recruited as DSP on the Shaheed quota, while some batch mates later received out-of-turn promotions and enjoyed the SP ranks," said the source, adding that that 23 of them were later promoted on seniority basis in 2009 through a committee. Meanwhile, the 15 officers enjoyed the out-of-turn promotion, as they did not concede through legal means.

These 15 officers, who were already promoted on the SP ranks through out-of-turn promotions were demoted from SP rank to DSP after the apex court took action.

"Now they have been legally promoted to their SP rank on seniority basis," said one of the officers in the Selection Board's meeting to The Express Tribune, adding, "Their promotions were due since 2009."  The officers who received promotions expressed happiness over the government's decision. "It is not a violation of the court's orders, since it was our right," said one of the re-promoted officers, Latif Siddiqui.

Published in The Express Tribune, August 7th, 2013.
COMMENTS (1)
Comments are moderated and generally will be posted if they are on-topic and not abusive.
For more information, please see our Comments FAQ