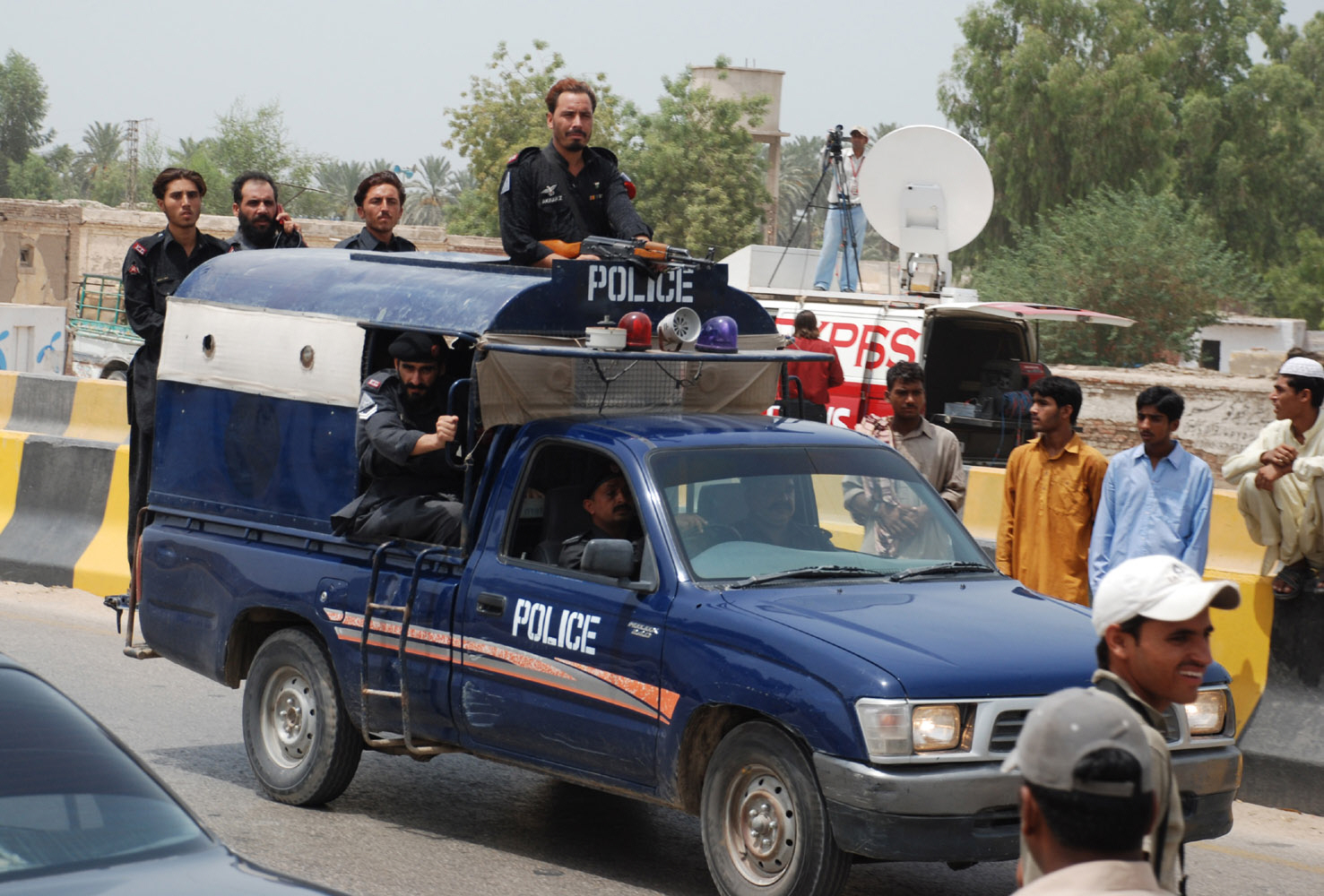 ---
SUKKUR:



Security arrangements at Sukkur Central Jail-I have been beefed up by the removal of all encroachments near the facility, including the goods transport stand, to prevent any possible breach.




The decision came on the heels of a terrorist attack on fortified Dera Ismail Khan jail and the consequent escape of high-profile criminals on July 29.

Following the DI Khan jail break and threats of possible attack on other jails, strict security measures have been taken to avert any eventuality at Sukkur Central Jail-I located on National Highway about one kilometre away from Sukkur barrage.

Due to the laxity of jail authorities in the past, a number of encroachments, including, houses, small hotels, shops and a goods transport stand, had been established adjacent to the jail, which posed a security risk.

According to informed sources, after receiving threats of an attack on jail, police authorities woke up from their slumber and started an anti-encroachment drive to remove the illegally constructed structures. In addition, jail authorities have also carried out search operations within the prison, but nothing suspicious was found, the sources added.

The sources suspected that members of the banned groups might launch a coordinated attack on the jail to help their accomplices serving death sentences escape. This is why the district police and jail authorities have sprung into action and taken precautionary measures. They added that the respective courts have issued black warrants for two hardened criminals belonging to the Tehreek-e-Taliban Pakistan (TTP).

Confirming the threat, jail superintendent Shahid Hussain Chijro told The Express Tribune that more than 1,000 police and Rangers officials have been deployed inside and outside the facility, apart from other personnel. He said that the encroachments adjacent to the facility were a security hazard and, therefore, it was their first priority to remove them. Though some of the encroachments are still there, they shall be removed shortly, he added. The prison, he said, is housing several dangerous criminals, out of which 19 are members of different banned outfits. Regarding search operations within the facility, he said, the operation was a regular activity and sometimes, they conducted it on a daily basis and, at other times, twice a week.

Chijro said two prionsers, Attaullah and Mohammad Azam, belonged to the TTP. Both of them are serving sentence on charges of bomb blasts and murder, he said, adding that the convicts will be hanged on August 20 and 21, respectively.   

Published in The Express Tribune, August 7th, 2013.
COMMENTS
Comments are moderated and generally will be posted if they are on-topic and not abusive.
For more information, please see our Comments FAQ