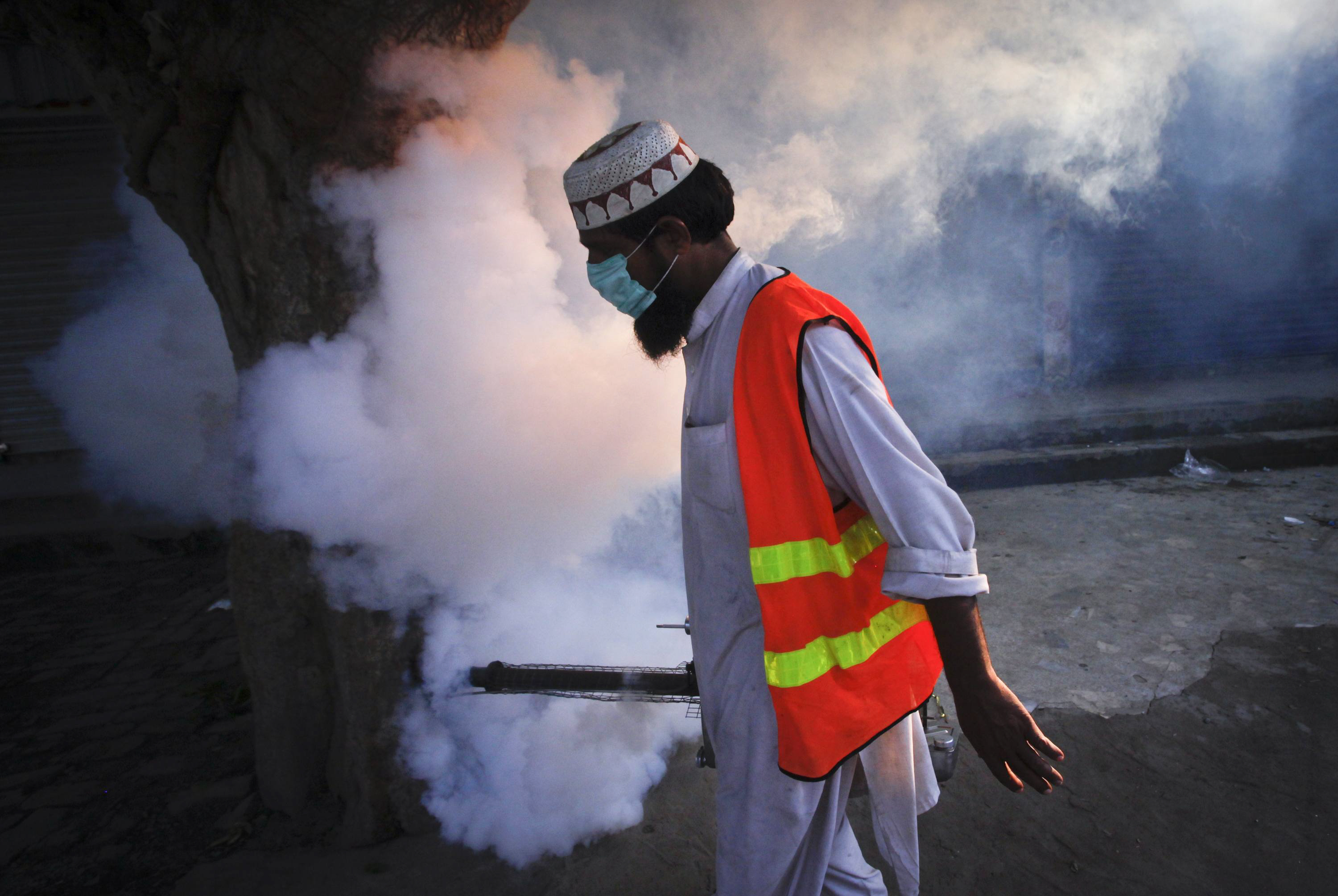 ---
KARACHI:



One of the main challenges faced by municipal bodies in the aftermath of heavy rains is preventing infectious diseases from spreading. Aware of the task at hand, the Karachi Metropolitan Corporation "officially" started its fumigation drive on Tuesday but due to the shortage of funds, it appears that only selective parts of the city will benefit from the drive.




On Tuesday, Karachi Commissioner Shoaib Ahmed Siddiqui, directed the KMC officials to immediately initiate the fumigation drive across the city. As part of the drive, low-lying areas, where water is most likely to accumulate, as well as drain nalas will be targeted to eliminate the spread of mosquitos which are responsible for causing malaria and other infectious diseases.

The KMC Finance and Planning director, Munawwar Imam, told The Express Tribune that the municipality always allocates 'special' funds for the fumigation drive every year and despite the acute shortage, an extensive drive will be initiated in order to save the people from rain-related diseases. "We have started spraying in all low lying areas, especially in the outskirts of the city where a flood-like situation was witnessed after the rains" he claimed. "Later, the drive will be extended across the city and will continue until Eid" he added.

The Municipal Services senior director, Masood Alam, who was suspended earlier by the higher authorities due to failure in the implementation of the rain emergency plan, claimed that he was still working in his office and that the fumigation drive was being carried out under his directions.

He reported that spray vehicles had been provided to all districts for the campaign. On the other hand, a source in the KMC informed The Express Tribune that, owing to the shortage of funds, the administration was not even able to purchase fuel for the spray vehicles.

"Only 24 vehicles are available for the anti-virus spray campaign in a city with a population of over 20 million people" he said. "It is just an advertisement campaign," he added.

Meanwhile, the Sindh Health Department has set up 10 camps in Karachi out of the total 52 camps across the province while 13 mobile camps have been established in remote rural areas.

The additional health secretary, Dr Masood Solangi, said that 349 cases of diarrhoea have been reported in the province so far in addition to 95 cases of dysentery, 11 cases of malaria, 75 cases of skin disease and 23 cases of eye infections so far.

DHA's version

On the other hand, a Defence Housing Authority official informed that a fumigation drive could not be started as yet.

"We are still dewatering from low lying areas in our jurisdiction -- hopefully we will start spraying after after one or two days" he said.

Published in The Express Tribune, August 7th, 2013.
COMMENTS
Comments are moderated and generally will be posted if they are on-topic and not abusive.
For more information, please see our Comments FAQ