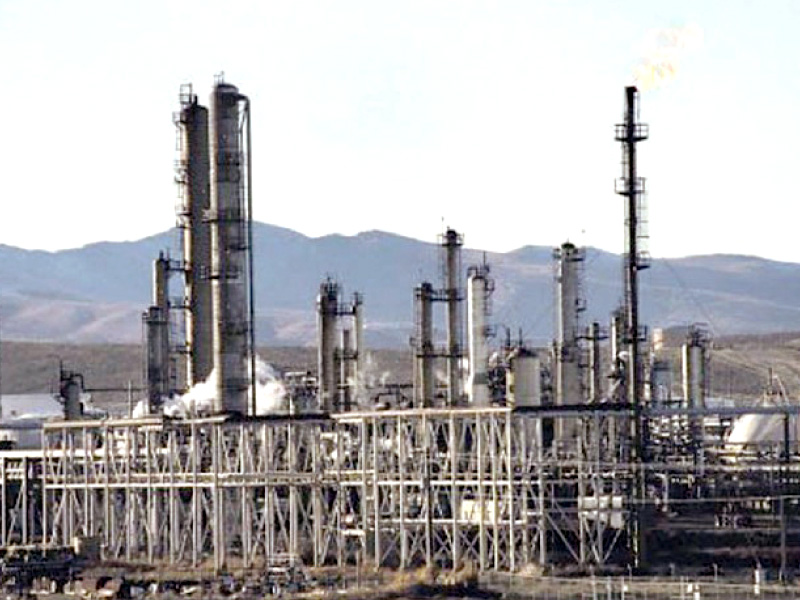 ---
ISLAMABAD:



Trans Asia Refinery Ltd (TRL) has hired the services of Descon, an engineering and construction firm, to build a refinery with the capacity to produce more than 100,000 barrels a day. TRL's refinery at Port Qasim in Karachi will also produce four million tons of petroleum products every year.




According to a statement, TRL said that "the investors have decided to push the project forward in the interests of all parties and the people of Pakistan." The project is expected to provide a major boost to the economy once completed.

The TRL project is a direct investment of Al Ghurair Investment LLC, a UAE-based family conglomerate and one of the most diverse industrial groups in the Middle East. As the majority shareholder, Al Ghurair will play an important role in the future supply of fuel to Pakistan.

When completed, the TRL Refinery will annually produce 80,000 tons of LPG, 455,000 tons of naphtha, 410,000 tons of motor gasoline, 422,000 tons of jet fuel, 1,000,000 tons of gas oil, from which 630,000 tons will be treated diesel, 1,050,000 tons of fuel oil and 200,000 tons of bitumen. All the products of the refinery are in high demand in Pakistan.

TRL has taken some steps in the right direction after multiple delays in getting the project off the ground. First, it has directed Descon to undertake a complete "health check" inspection of the TRL refining equipment. Secondly, TRL has completely restricted its management in order for the project to proceed without any delay.

Sultan Al Ghurair, the new chief executive officer of TRL, said he was "delighted to have Descon on board in order to further develop the project." Descon is the leading engineering and construction company of Pakistan. The company said that, since the refinery had been delayed for some time, they "will perform a health check of critical equipment before the EPC contractor is finalised."

The TRL refinery will create at least 350 direct jobs and several thousand indirect job opportunities for Pakistani workers. Sultan Al Ghurair said: "Our parent company and major shareholder, Al Ghurair Investment LLC, has always been about creating long-lasting relationships, and TRL is committed to carrying on that tradition. Al Ghurair looks forward to playing a part in the future prosperity of Pakistan and its people and the TRL refinery is proof of that commitment."

Published in The Express Tribune, August 7th, 2013.

Like Business on Facebook, follow @TribuneBiz on Twitter to stay informed and join in the conversation.