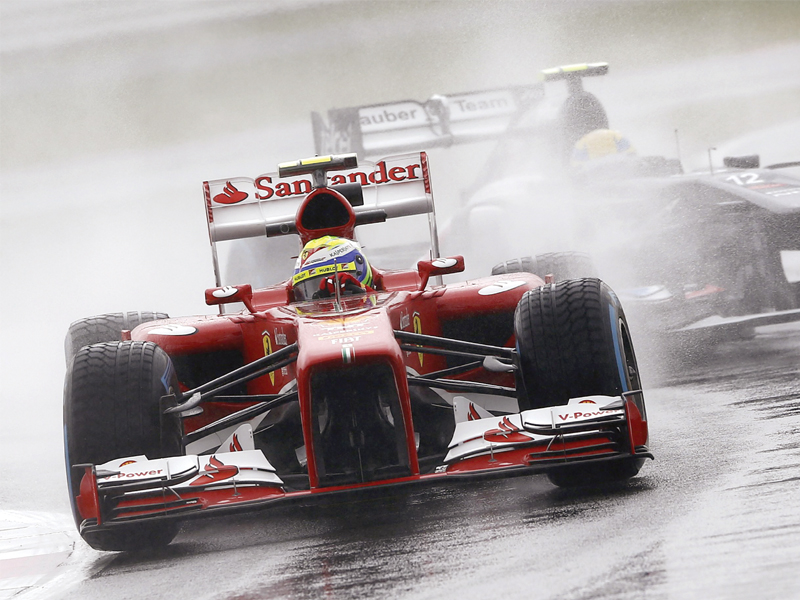 ---


Ferrari chairman Luca di Montezemolo has voiced his dissatisfaction with the International Automobile Federation's (FIA) stance on the Mercedes' tyre testing scandal, according to ESPNF1.




Having carried out a three-day tyre test for Pirelli using a 2013 car earlier in the season, Mercedes was banned from this year's Young Driver Test at Silverstone. The FIA's International Tribunal doled out the punishment after partly blaming Mercedes, Pirelli and to the some extent the FIA itself.

However, Montezemolo says the FIA did not show enough courage to properly punish the team and that the benefits were now clearly being seen despite the tyres having been altered twice since that test.

"Formula One has to be a clean sport without any of the monkey business we have had to put up with in recent years," Montezemolo told Corriere della Sera. "From next season, we will have a completely different Formula One, finally less dependent on aerodynamics. I build cars, not planes. We will finally have testing again and not a farce like what we saw this year with one team doing illegal testing without even paying the right penalty for it.

"In this case, I would have expected more clarity and courage from the FIA. On the other hand, the benefits gained by the team that carried out the secret banned testing are watched by everyone: before then, it had not won a single grand prix. Then after the test it won three out of five races. These are the sort of serious incidents that affect Formula One's credibility and alter the championship."




Pirelli in 'most bizarre situation'

The ongoing uncertainty about Pirell's 2014 contract prompted motorsport director Paul Hembery to brand the state of affairs as 'the most bizarre situation.'

With Pirelli's current contract ending with the 2013 season, an official announcement regarding next year's tyre-supplier is yet to be made. Pirelli's uncertain future is marked with rumours of Michelin's return.

"It's the most bizarre situation we're in," said Hembery. "There isn't a clearly defined process but we're going forward, getting the teams signed up, we've got the promoter signed up, we're working on 2014."

Published in The Express Tribune, August 7th, 2013.

Like Sports on Facebook, follow @ETribuneSports on Twitter to stay informed and join in the conversation.
COMMENTS
Comments are moderated and generally will be posted if they are on-topic and not abusive.
For more information, please see our Comments FAQ