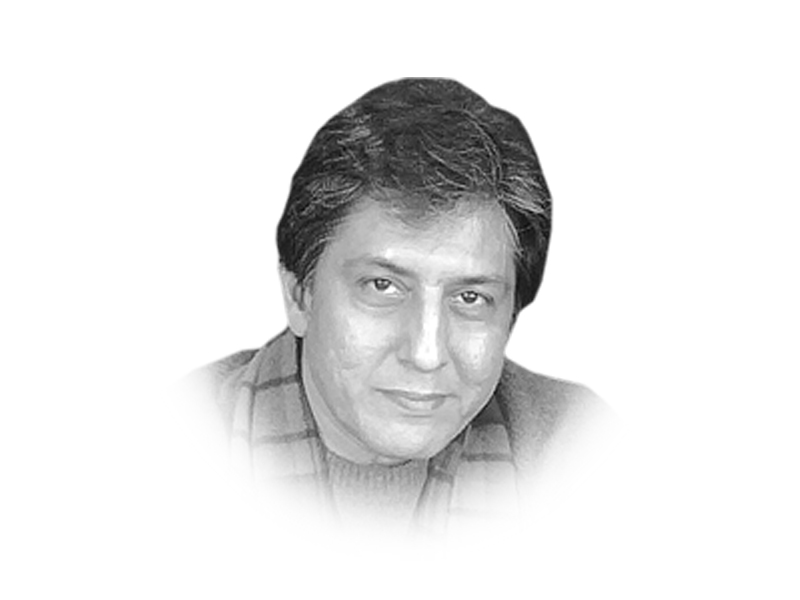 ---
Let me say straight off that this column is to pay homage to my friend Babar Sattar. He is not just a lawyer but a thinking one. He is also passionate about rule of law and his writings over the years are a testimony to that. But more than that, he is someone who appreciates the nuance.

A good example of that is his recent article, "Hubris as Justice". This is what he wrote: "The question is not whether the [Supreme] court is pro PML-N, but whether its perception of its own role and jurisdiction is leaving any room for it to function as a neutral arbiter of the law." (Italics mine.)

Earlier, in an article, "Force over Reason", he had written: "On March 17, 2009 we danced ... when the PPP-regime caved in and announced the restoration of the deposed judges. We saw it as the dawn of a new era. We celebrated it as replacement of the rule of powerful men with that of law and not with the rule of a different set of powerful men. We thought we had won a war of principle ... We believed that [this] ... would induce a transformational change within lawyers and judges. We hoped that such experience would breed an unflinching commitment to build rule of law backed by changed attitudes."

Babar Sattar stands disappointed. But his and many others' disappointment has more to do with the hope that a moment can, and will, necessarily turn into an epoch. Causalities are tricky and this one was trickier than most. Let's recap the story.

On March 9, 2007, General Pervez Musharraf filed a reference against the Chief Justice of Pakistan (CJP). On that day, no one could have thought that that act would be the start of one of the largest, most impressive and largely non-violent movements in modern history.

Those were heady days. Lawyers, civil society members and opposition political parties took to the streets. The war saw two battles: one was fought in the courtroom, the other on the streets. While Barrister Aitzaz Ahsan worked his magic in the court, trying to convince the SC bench that the presidential reference was based on mala fides and therefore there was no need for the CJP to appear before the Supreme Judicial Council, people on the streets just kept coming out in droves.

The combo worked. The CJP was restored and the reference against him cast aside. But that wasn't the end of it. Almost everyone thought that it was not just a movement for the restoration of the CJP but the final lap in a long, meandering course towards rule of law. That meant getting rid of Musharraf and by extension, restoring the civil-military imbalance that has been the bane of this country.

My view was that without consolidating our gains, we ran the risk of losing what had been won. I talked about transition; others wanted a transformation. Almost none was prepared to accept that transformation is made up of several transitions. I also argued that rule of law was a much broader concept and while we had done the necessary, the sufficient would be a much longer trajectory. Ditto for getting rid of Musharraf and thinking that ousting him would in and of itself also restore the balance of power in favour of the civilians.

I warned at the time that Musharraf, who had under pressure accepted the restoration of the CJP, and had thus been weakened, needed a face-saving transition to a new civilian government. Let him have that because there were, and are, bigger issues at stake. The war was not about personalities. It was neither about Musharraf nor about the CJP. It was a clash of concepts, the rule of men versus the rule of law.

Unfortunately, those heady days were not conducive to such subtleties. Persons who were less than ecstatically committed ran the risk of being branded as collaborators. Movements have a funny but understandable way of shutting out nuances.

Many of the gains were then lost on November 3, 2007. A panicky Musharraf kicked the chessboard aside and decided to play Solitaire. That started another major round of agitation. This time, it wasn't just one judge. Everyone in the higher judiciary who didn't agree with Musharraf and refused to take oath under a second PCO was sent packing. After getting the CJP restored, the people now had to get the judiciary restored.

Once again, it was about establishing the rule of law. But the movement from personalities to institutions is never automatic. A person can represent an institution but that might not be sufficient. Rule of law works in favour of and against everyone. It is supposed to have a life of its own and provide the framework under which everyone, including the judiciary, operates. It is opposed, by its very nature, to personal rule whether exercised through the barrel of a gun or ostensibly through law.

The custodians of law are bound by it more because the very authority and prestige they enjoy is born of an acceptance that law is supreme. They are thus constrained in their exercise of authority by the very concept that empowers them. Independence of judiciary is therefore not about judges but justice.

The problem in Pakistan is that we are still passing through a transition. And transitions are notoriously unstable and often marred by personal and institutional hubris. But there are no shortcuts and societies have to pass through the travails of history to establish conventions and institutional checks and balances.

What is required is informed debate and reasonable comment, not an expression of vested interests and low attempts by the media to malign people, especially those who write and speak in the public interest, as Babar and others do.

As for contemning the court, Lord Justice Salmon described it as "an unfortunate and misleading phrase. It suggests that it exists to protect the dignity of the judges. Nothing could be further from the truth. The power exists to ensure that justice shall be done."

Being a non-jurist, I don't think I can improve on that.

Published in The Express Tribune, August 7th, 2013.

Like Opinion & Editorial on Facebook, follow @ETOpEd on Twitter to receive all updates on all our daily pieces.