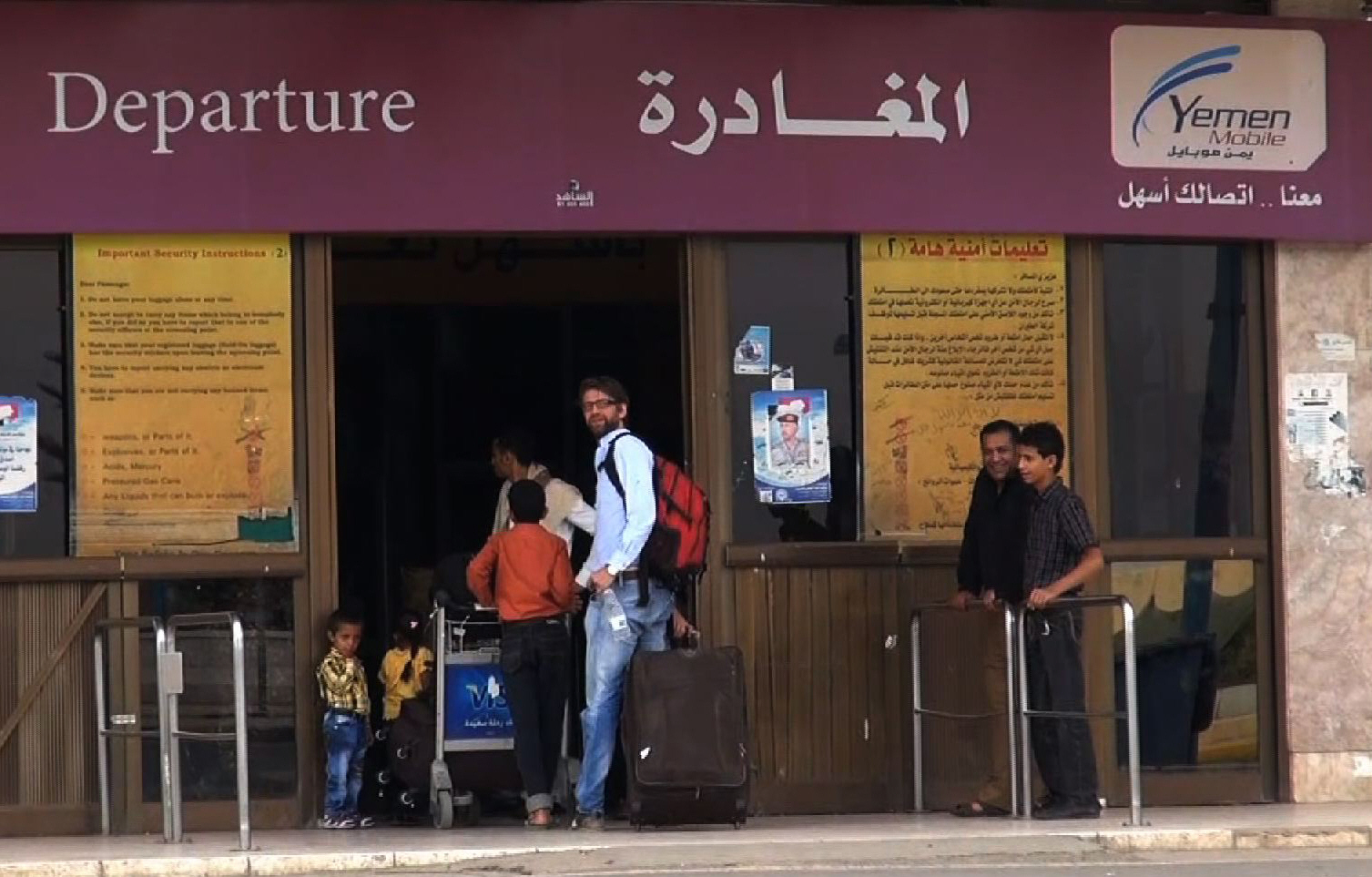 ---
WASHINGTON, DC: The United States evacuated dozens of diplomatic staff from Yemen on Tuesday amid region-wide fears of an imminent al Qaeda attack.

Washington has closed two dozen US embassies in the Middle East and North Africa after its spies intercepted militant communications, reportedly including an attack order from al Qaeda leader Ayman al-Zawahiri.

While the closures span capitals across the Arab world, the focus of fears has been on Yemen, where US forces are fighting a drone war against al Qaeda's powerful local wing.

Some 75 non-essential staffers at the US embassy in Sanaa were evacuated aboard a US military plane, a US official told AFP on condition of anonymity.

The plane, accompanied by a support aircraft, flew to the US air base in Ramstein, Germany, the official said.

"We are concerned about a threat stream indicating the potential for terrorist attacks against US persons or facilities overseas, especially emanating from the Arabian Peninsula," State Department spokesperson Jen Psaki.

The State Department warned US citizens not to travel to Yemen and strongly urged any already there to leave "immediately."

Separately, Pentagon spokesperson George Little said, "The US Department of Defense continues to have personnel on the ground to support the US State Department and monitor the security situation."

US ally Britain, meanwhile, announced the temporary withdrawal of all personnel from its embassy in Yemen, saying it would remain closed "until staff are able to return."

France, Germany and other European countries have also taken extra precautions.

An AFP correspondent in Sanaa said concrete barriers surrounding the British embassy had been raised higher as part of increased security measures across the capital.

A US-flagged passenger plane had been seen at Sanaa airport, the correspondent said. Residents meanwhile reported that two drones had overflown the capital.

The United States is the only nation known to be operating drones within Yemen and the security alert came hours after a drone strike killed four al Qaeda militants in the country.

Britain also issued a warning to shipping operating in the pirate-infested waters of the Gulf of Aden off Yemen.

And the United Nations' refugee agency said it had stepped up security around its sites in Yemen.

According to reports, the alarm was sounded when US intelligence intercepted messages between Zawahiri and Nasser al-Wuhayshi, the leader of al Qaeda's Yemen affiliate, al Qaeda in the Arabian Peninsula (AQAP).

The New York Times said Monday that last week's electronic communications revealed that Zawahiri had ordered AQAP to carry out an attack as early as last Sunday.

Sunday came and went without incident, but the State Department has nevertheless ordered two dozen embassies and missions in the region to remain closed this week.

AQAP is seen as the global Islamist militant network's most capable franchise following the decimation of al Qaeda's core leadership in Afghanistan and Pakistan in recent years.

The Yemen-based group has attempted a number of attacks on US interests, including a failed bid to bring down a passenger plane by a man wearing explosives in his underwear and another to send bombs concealed in printers.

The United States in turn has launched scores of drone strikes in Yemen, where the militant group thrives in vast, lawless areas largely outside the government's control.

A drone strike in Yemen on Tuesday struck a vehicle, killing four suspected al Qaeda militants, a tribal source told AFP.

One of the four was on a list released by Yemeni authorities of 25 al Qaeda operatives suspected of plotting attacks to coincide with the end of the Muslim holy month of Ramadan later this week, according to the source.

Lawmakers in Washington described the threat level as very serious, with some invoking the memory of the September 11, 2001 attacks.

Michael McCaul, chairman of the House Homeland Security Committee, dubbed the intelligence "probably one of the most specific and credible threats I've seen, perhaps, since 9/11."

Late last week, the State Department issued a worldwide travel alert warning US citizens of possible attacks on "public transportation systems and other tourist infrastructure."

And on Saturday, the global police agency Interpol issued a security alert over hundreds of militants freed in jail breaks.

Interpol said it suspected al Qaeda was involved in the mass breakouts in nine countries, notably Iraq, Libya and Pakistan.