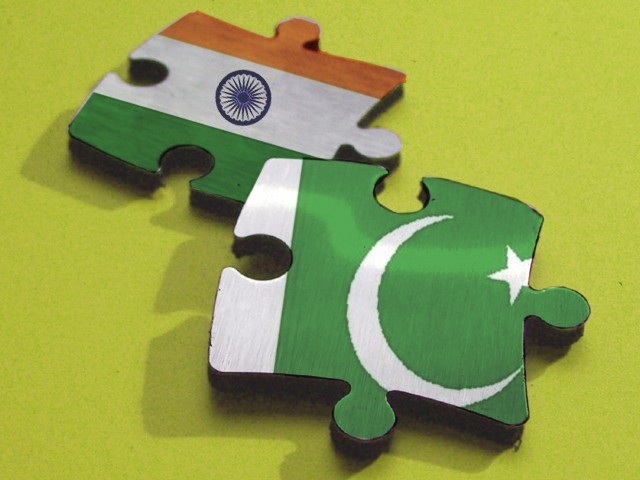 ---
NEW DELHI: Five Indian soldiers were allegedly killed in an attack on Tuesday on their post along the disputed border with Pakistan in Kashmir, just as the two countries were moving towards resuming stalled peace talks. Pakistan has denied any cross-border exchange or resulting deaths.

Here is a look at some highs and lows in relations between India and Pakistan.

1947 - Britain divides its Indian empire into secular but mainly Hindu India and Muslim Pakistan, triggering one of the greatest and bloodiest migrations of modern history.

1947/48 - India and Pakistan go to war over Kashmir. The war ends with a UN-ordered ceasefire and resolution seeking a plebiscite for the people of Jammu and Kashmir to decide whether to become part of India or Pakistan.

1965 - India and Pakistan fight their second war over Kashmir. Fighting ends after the United Nations calls for a ceasefire.

1971 - Pakistan and India go to war a third time, this time over East Pakistan, which becomes independent Bangladesh.

1972 - Pakistani Prime Minister Zulfikar Ali Bhutto and Indian Prime Minister Indira Gandhi sign agreement in Indian town of Simla over principles meant to govern relations.

1974 - India detonates its first nuclear device.

1989 - Separatist revolt starts in Indian Kashmir. India accuses Pakistan of arming and sending militants into Indian Kashmir, which Pakistan denies.

1998 - India carries out nuclear tests. Pakistan responds with its own tests.

February 1999 - Indian Prime Minister Atal Behari Vajpayee holds summit with Pakistani counterpart Nawaz Sharif in Lahore.

1999 - India and Pakistan wage brief conflict in the mountains above Kargil on the Line of Control, the ceasefire line dividing Jammu and Kashmir.

July 2001 - Summit between Pakistani leader General Pervez Musharraf and Vajpayee in Agra in India ends in failure.

December 2001 - Militants attack Indian parliament. India blames Pakistan-based Kashmiri separatist groups Lashkar-e-Taiba (LeT) and Jaish-e-Mohammad. One million troops are mobilised on either side of the border; war only averted months later in June 2002.

2003 - Pakistan, India agree ceasefire on the Line of Control.

2004 - The two countries launch a formal peace process.

November 2008 - Ten gunmen launch three days of multiple attacks in Mumbai, killing 166. India blames Pakistan-based militants and snaps talks with Pakistan.

February 2009 - India cautiously welcomes Pakistan's probe into Mumbai attack. Pakistan admits the attack was launched and partly planned from Pakistan.

June 2009 - Prime Minister Manmohan Singh and Pakistani President Asif Ali Zardari meet on the sidelines of an international gathering in Russia. Singh tells Zardari he wants him to ensure militants cannot operate from Pakistan.

August 2009 - India gives Pakistan new evidence to investigate the Mumbai attacks and prosecute Hafiz Mohammad Saeed, suspected mastermind of the carnage.

March 2011 - Singh invites Pakistani Prime Minister Yusuf Raza Gilani to watch a historic World Cup cricket match between the two sides and discuss reviving peace process. India beat Pakistan in the match.

May 2011 - Indian and Pakistani troops exchange cross-border fire after an Indian soldier is killed by Pakistani troops in Kashmir. After talks, India and Pakistan break no ice on how to demilitarise the no-man's land above the Siachen glacier.

July 2011 - Foreign ministers of India and Pakistan hold talks in New Delhi, hailing a "new era" in ties.

November 2011 - Pakistan decides to grant India Most Favoured Nation trade status. Singh and Gilani promise a new chapter in their history after discussions in the Maldives.

2011 - Pakistan takes further steps toward normal trade and travel ties with India, agreeing to open most commerce by February 2012 and ease visa rules.

April 2012 - Zardari meets Singh in New Delhi in the highest-level meeting on each other's soil in seven years.

November 2012 - India secretly hangs the lone survivor of the Pakistan-based militant squad responsible for the 2008 Mumbai attacks, sparking celebrations.

January 2013 - India accuses a group of Pakistani soldiers of "barbaric and inhuman" behaviour after two Indian soldiers are killed in a firefight in Kashmir and their bodies mutilated. Peace talks stall and Indian Prime Minister Singh says there can be no "business as usual".

February 2013 - India hangs a Kashmiri man for the 2001 attack on its parliament that New Delhi blamed on militants backed by Pakistan.

May 2013 - India reacts furiously to the death in a Pakistani jail of an Indian farmer convicted of spying who was badly beaten by fellow inmates.

May 2013 - Nawaz Sharif returns to power in Pakistan and looks to ease mistrust with India.

July 2013 - Indian officials say Islamabad is pushing for Sharif and Singh to meet in New York in September, on the sidelines of the U.N. General Assembly, to resume the peace process.