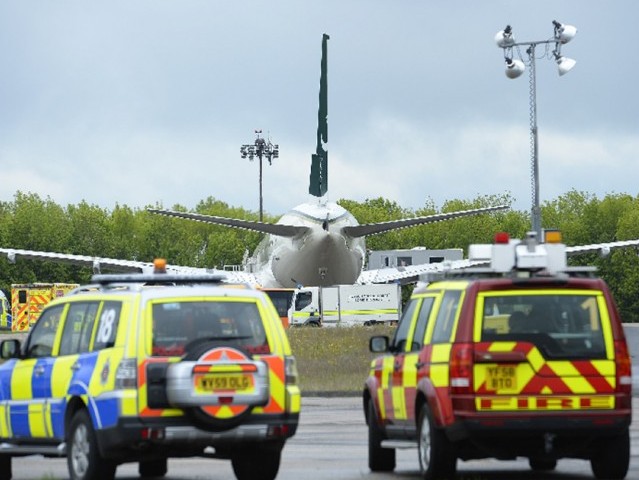 ---
LONDON: Two men accused of endangering a Pakistan International Airways plane in May, denied the charges in an English court on Monday.

Restaurant worker Mohammed Safdar, 41, and 30-year-old taxi driver Tayyab Subhani were on a flight from Lahore to Manchester in northwest England on May 24, 2013, that had to make an emergency diversion to London's Stansted Airport.

Flight PK-709 from Lahore, Pakistan had been due to land at Manchester in northern England with 297 passengers on board, but was diverted shortly before arrival.

The pair allegedly made false threats that the "crew and passengers would be killed and the aircraft blown up before landing", a previous court hearing was told.

They appeared Monday at Chelmsford Crown Court in Essex, southeast England, to deny the charges.

The British-born friends, both from Nelson, north of Manchester, are expected to face trial in November.

The charge of endangering an aircraft carries a maximum sentence of life imprisonment.

The men had been travelling home from Pakistan after attending Safdar's mother's funeral, a previous court hearing was told.

The aircraft diverted to Stansted following an altercation between the two men on board.

Following a court hearing on May 27, Safdar and Subhani were both remanded in custody.