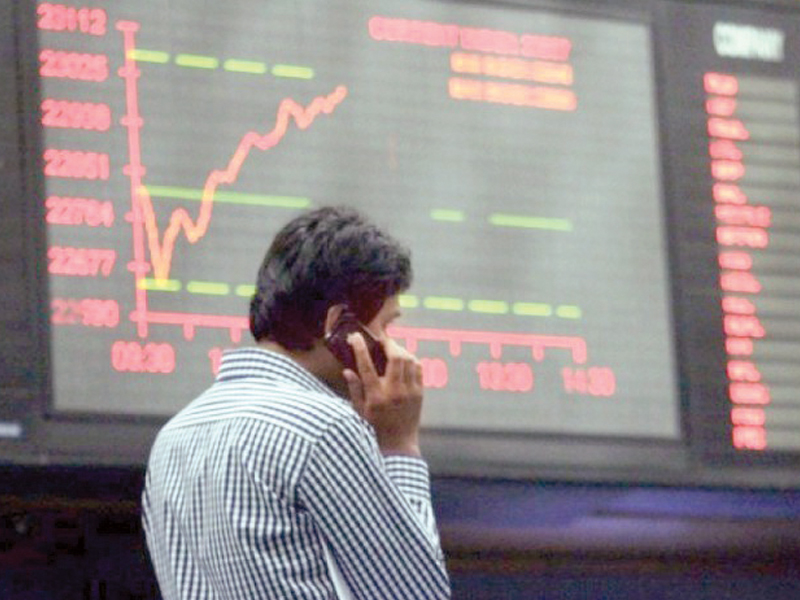 ---
KARACHI:



The government has been planning to float $500 million worth of exchangeable eurobonds for many years. But given the never-ending debt crisis in the eurozone and a not-so-thriving economy of Pakistan, engaging the international bond market afresh has largely been a pipe dream for the country's money managers.




However, investors' sentiments are changing about Pakistan. The country's dollar bonds that are listed on the Luxembourg Exchange have rallied more than 10% in the last four months, thus becoming one of the top performing papers in emerging and frontier markets, according to Topline Securities' analyst Zeeshan Afzal.

Three of Pakistan's dollar bond issues are currently outstanding. The country raised $500 million in 2006 through a 10-year paper while another $300 million was generated by issuing a 30-year paper. Another $750 million was raised through a 10-year paper in 2007.

Whenever the outlook of a country improves in the investors' view, its bond prices record an immediate rise. As the effective interest rate of a bond is determined by dividing the annual dollar coupon interest amount by the price of the bond, a hike in the denominator leads to a decline in the bond's current yield.




And this is exactly what has happened in the global bond market in the last four months. "Yields on these papers have declined by more than 300 basis points (during this period). Interestingly, the bond maturing in 2016 has now come closer to its par value of $100 after a gap of six years," Afzal wrote in a research note issued to clients on Monday.

Apparently, the bond market is reacting to the positive political and economic developments that have taken place in Pakistan after the last general elections held nearly three months ago. The fact that the Pakistan Muslim League-Nawaz came into power through a democratic process and is led by a pro-business politician seems to have gone down well with international investors, who look forward to an early resolution of the energy crisis in Pakistan.

It is the rising demand for the Pakistani bonds that their prices have increased sharply in the last four months, resulting in a decline of 300 and 400 basis points in the yields of bonds maturing in 2016 and 2017, respectively.

Yields were around 11.5% by the end of March, but have now reached close to 7%, according to Topline Securities.

"We believe that it is the right time for Pakistan to enter international capital markets once again to raise funds through (issuing) sovereign bonds, Global Depositary Receipts (GDRs) and privatisation," Afzal said.

The global rating agency, Standard and Poor's (S&P's), gave Pakistan 'B-' long-term and 'B' short-term sovereign credit ratings last week. The 'B' credit rating means an economy is more vulnerable to adverse business, financial and economic conditions but currently has the capacity to meet financial commitments.

Published in The Express Tribune, August 6th, 2013.

Like Business on Facebook, follow @TribuneBiz on Twitter to stay informed and join in the conversation.
COMMENTS
Comments are moderated and generally will be posted if they are on-topic and not abusive.
For more information, please see our Comments FAQ