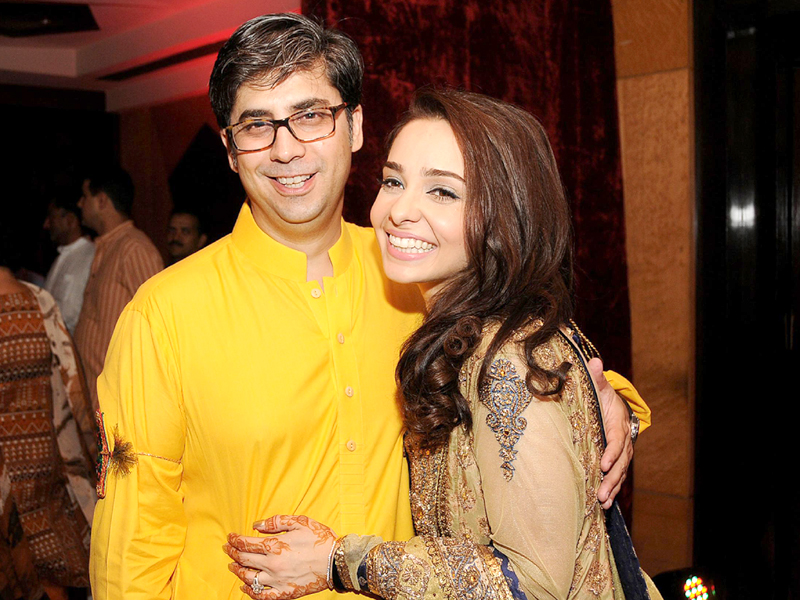 ---
KARACHI:



Michael de Montaigne once said, "If there is such a thing as a good marriage, it is because it resembles friendship rather than love." This holds true for talk show host and Garnier ambassador Juggan Kazim, who recently tied the knot with lawyer and The Express Tribune's contributor Feisal H Naqvi.




Sheer satisfaction and bliss is what resonates from Juggan, who seems to be enjoying every minute of married life. "Before (getting married), when Hamza, my son, used to go to bed, my day would automatically end. Now there is companionship. It's a settled, calmer and more relaxed situation. I have a complete home and I believe my family life is complete," says Juggan.

She feels that it is important to find someone who one can share, a deeper level of understanding with, because getting married is a big decision. Clearly, Naqvi is doing a great job at bringing out the best in Juggan. "Scene yeh hai that I have found Feisal to be an understanding and compassionate person. He is pushing me to live my dreams. He is a great help along the way," she claims. "In our industry (media), when a woman gets married, she wraps up a chaadar around her and sits inside a chaar-diwari.

However, I feel as if my career is getting a re-birth now — I am starting anew.  In today's day and age, men and women irrespective of who they are, lie to their partners, Feisal certainly does not!"




Shedding light on how they both manage to maintain a balance in their relationship, Juggan says, "He is way smarter than me. He is the one who wins an argument and lets me pretend as if I have won it! We have pretty equal dynamics. But in all honesty, he is book smart. It is a balanced equation."

One can't help but wonder how the two keep the fun alive, since they are so different from each other. "Feisal is more of an adventurous and fun-loving person. He is more entertaining. Also, whenever we get bored, he is the one pushing to go out for movies and some other place," she asserts.

Time and again, media weddings are often subjected to a great deal of criticism and sarcasm and Juggan was no exception. "I (have been) extremely hurt by some really nasty comments thrown at me. I can quote two incidents where people have said, 'paisa bolta hai!' — I belong to the Saigol family plus both of us are working people so, what is that supposed to mean? We certainly don't have 'jaidaads' backing us up."

However, regardless of what people have to say, Juggan is happy that her little boy has a found a companion. "Hamza calls Feisal 'Baba'. It is certainly good for him to have a man around, with whom he can discuss interests like cricket, football and swimming. Feisal is making an effort with him, reads to him at bed time and is a good father," she says.

Surely, Juggan is confident about her relationship with Feisal as she foresees it getting stronger with time. "With honesty, trust and mutual respect, I hope to see this (bond) strengthen over the years. Also, there should be a lot of travelling and hanging out besides just spending more time together. I sure hope we'll be doing some kind project together," she says.

The couple is all set to honeymoon in Vienna by the end of August.

Published in The Express Tribune, August 6th, 2013.

Like Life & Style on Facebook, follow @ETLifeandStyle on Twitter for the latest in fashion, gossip and entertainment.
COMMENTS (10)
Comments are moderated and generally will be posted if they are on-topic and not abusive.
For more information, please see our Comments FAQ