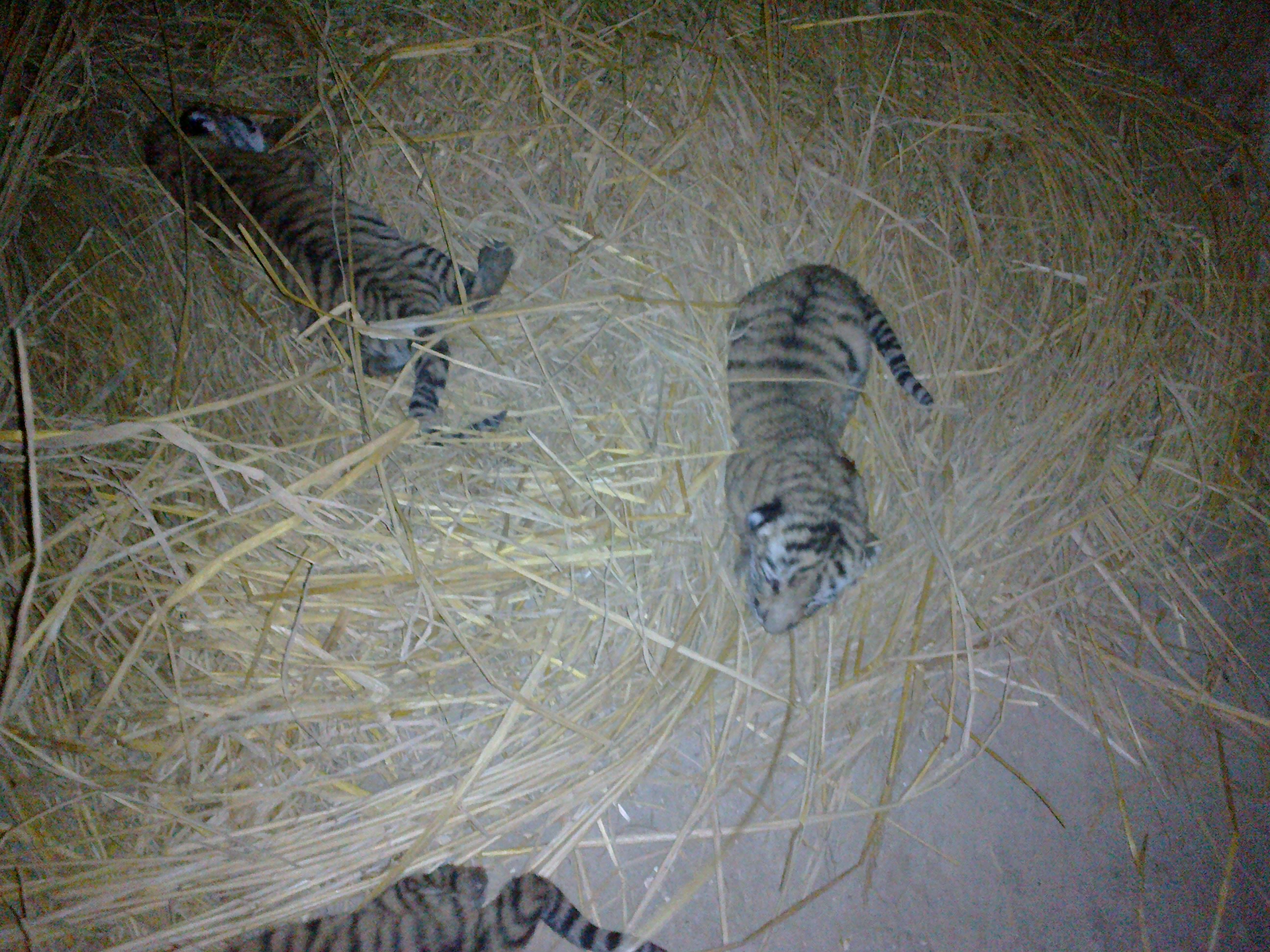 ---
BAHAWALPUR: A Bengal tigress gave birth to four cubs at the Bahawalpur Zoo who are now in good health.

The Bahawalpur Zoo Administration has made special arrangements for the food and care of the newborns.

The Bahawalpur Zoo curator Nadeem Qureshi told The Express Tribune that the four cubs would be presented to the general public for viewing after a period of two months.

Special milk was being purchased from Islamabad and was being fed twice a day to the cubs, he said. He said that the four cubs were healthy and were playing together in the cage they were born in. The mother was being attended to as well, he said.

The tigress that gave birth to the cubs was also born in the Bahawalpur Zoo.

The Bahawalpur Zoo holds a prominent position in the country for breeding lions and tigers.
COMMENTS (4)
Comments are moderated and generally will be posted if they are on-topic and not abusive.
For more information, please see our Comments FAQ