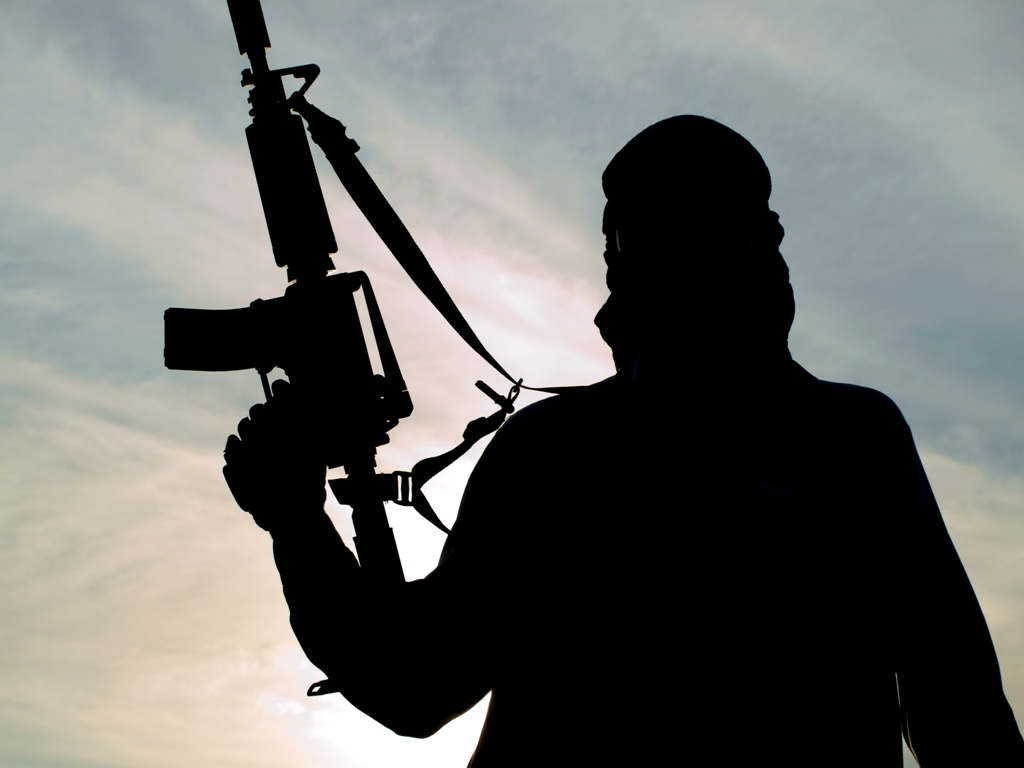 ---
SANAA/ LONDON: Security was tight at US missions in and around the Arab world Sunday amid urgent Washington talks on an al Qaeda threat that prompted the closure of at least 25 diplomatic missions.

Measures were particularly strict in Yemen's capital, where Britain, France and Germany also closed their embassies following a US warning which lawmakers in Washington said involved al Qaeda's joint Yemeni and Saudi branch.

But the US alert spread across most Arab capitals and extended farther afield to Afghanistan, Bangladesh and Israel, with embassies and other diplomatic missions closed on Sunday, the first day of the working week in many Islamic countries.

In Sanaa, special forces with armoured personnel carriers were stationed outside the American embassy and the missions of Britain, France and Germany, an AFP correspondent reported.

Police and army checkpoints were set up on all the Yemeni capital's main thoroughfares.

Residents said they heard the sound of a drone overhead, which could only be American as Washington is the sole power to operate the unmanned aircraft in the region.

Washington considers al Qaeda in the Arabian Peninsula to be the jihadist network's most active and dangerous branch, and has waged an intensifying drone war against AQAP militants in Yemen.

In Jordan, authorities beefed up security around the closed US mission.

"Authorities have conducted a sweep for explosives at all US diplomatic locations and beefed up security measures around the US embassy," a Jordanian security official told AFP.

US National Security Adviser Susan Rice chaired White House talks to review Washington's response to the threat it revealed on Friday of a major al Qaeda attack during August in the Middle East or North Africa.

President Barack Obama did not attend but was briefed afterwards.

Early last week, "the president instructed his national security team to take all appropriate steps to protect the American people in light of a potential threat occurring in or emanating from the Arabian Peninsula," a White House statement said.

Although Washington has responded to terrorist threats before by closing diplomatic missions, this was believed to be the most widespread closure ever, covering at least 25 embassies and consulates.

"I've spent 21 years in the CIA, and I don't think I've ever seen 22 embassies closed simultaneously. This is very, very unusual," Robert Baer, a former US case officer in the Middle East, told CNN.

Baer said the US action comes amid an al Qaeda resurgence, including prison breaks in Libya and Iraq in which hundreds of inmates have escaped, and turmoil in Egypt, Mali and elsewhere in the region.

US lawmakers briefed on the intelligence called the threat reporting among the most serious they have seen in recent years, reminiscent of the intelligence chatter that preceded the September 11, 2001 attacks.

Interpol global security alert

The chairman of the House Homeland Security Committee, Michael McFaul, said it was "probably one of the most specific and credible threats I've seen, perhaps, since 9/11".

An attack appeared to be "imminent", possibly timed to coincide with the last night of the Muslim holy month of Ramadan, which could be Wednesday depending on lunar sightings, he said.

The White House talks were held as Interpol issued a global security alert after hundreds of militants were freed in jailbreaks linked to al Qaeda.

The worldwide police agency said it suspected al Qaeda was involved in jailbreaks across nine countries, notably Iraq, Libya and Pakistan, that had "led to the escape of hundreds of terrorists and other criminals" in the past month alone.

General Martin Dempsey, chairman of the Joint Chiefs of Staff, told ABC News that the threats were directed at Western interests, and were "more specific" than previous threats.

While an exact target was unknown, "the intent seems clear. The intent is to attack Western, not just US, interests," Dempsey said.

The State Department issued a worldwide travel alert to US citizens, warning of the "potential for terrorists to attack public transportation systems and other tourist infrastructure".

Hours after the US alert was issued, an audio recording was posted on militant forums in which al Qaeda chief Ayman al Zawahiri accused the United States of "plotting" with Egypt's military, secularists and Christians to overthrow president Mohamed Morsi.

Washington has been especially cautious about security abroad since an attack on its consulate in Libya's second city Benghazi on September 11 last year.

Ambassador Chris Stevens and three other Americans were killed in the attack blamed on militants.

Britain extends closure of Yemen embassy by two days.

Britain said on Monday that it was extending the closure of its embassy in Yemen by two days due to continuing security concerns.

The decision came after the United States extended its closure of more than a dozen of its embassies in the Middle East and Africa. France and Germany also temporarily closed their embassies in Yemen.

Britain had said on Friday that it would close its embassy in Yemen on August 4 and 5.

"Due to continuing security concerns the British Embassy in Yemen will remain closed until the end of Eid," a Foreign Office spokeswoman said on Monday, referring to the Muslim holy month which ends on Wednesday.

The embassy would reopen on Thursday, it said.