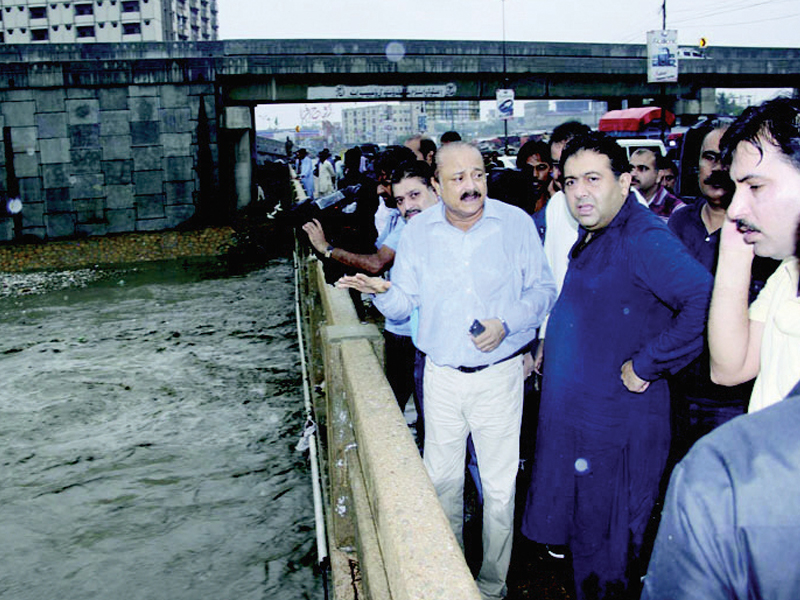 ---
KARACHI:



Local Bodies Minister Syed Owais Muzaffar has ordered a 10-year audit of the accounts of the previous city government of Karachi and 23 districts governments of Sindh.




Muzaffar issued the orders on Sunday while presiding a meeting at the Chief Minister House.

He was told about the embezzlement of funds in the past local bodies' governments in the last 10 years.

He also took notice of the embezzlement of billions of rupees in the allotment of NOCs in development schemes, drainage and drinking water schemes, road refurbishing, cleaning and construction of drainage lines.

The local bodies' minister expressed dismay over the corruption and ordered the local bodies secretary, Ali Ahmed Lund, to conduct an audit of all local bodies' institutions from Karachi to Kashmore and identify the persons involved in the embezzlement of the funds, adding that strict action should be taken against those responsible.

It was also revealed in the meeting that the sewerage system in few areas was deliberately damaged to give an impression to the people of Sindh that the provincial government was not serious enough to resolve issues.

Subsequently, Muzaffar directed the Karachi Metropolitan Corporation administrator to uncover the names of all those involved in such activities. A list of such officials could also be sent to him so that legal action could be taken against them.

Meanwhile, the minister also visited several areas of the city on the second day of the rain including Landhi, Korangi, Malir, Kala Pul. At the occasion he took notice of a road at Korangi which was damaged by rain. The minister asked the KMC administrator to send him a report of the road's construction.

Published in The Express Tribune, August 5th, 2013.
COMMENTS (3)
Comments are moderated and generally will be posted if they are on-topic and not abusive.
For more information, please see our Comments FAQ