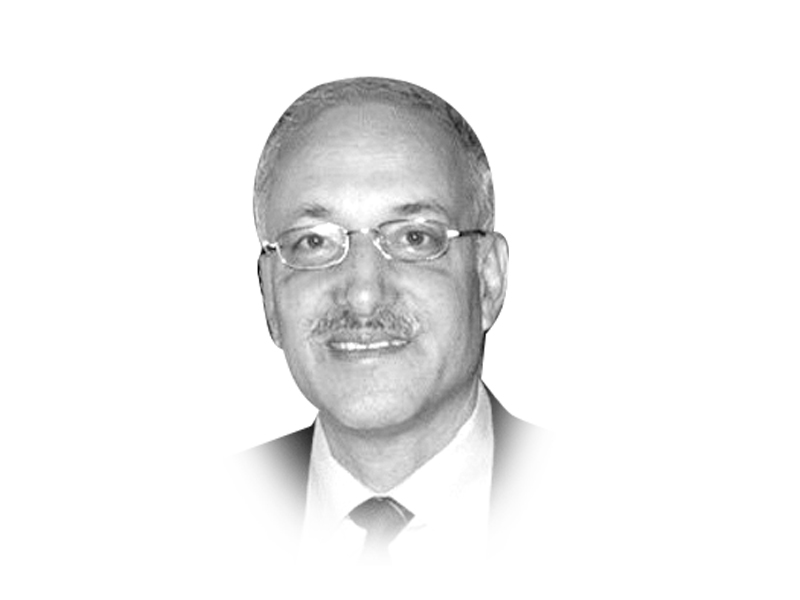 ---
Let us begin with the norm of insanity before touching upon the few and far between moments of sanity. First, you have a course beginning at the University of Oxford and you pay more for a visa which is supposed to be issued in five days. Since it is a short course, you can only be a day late at the most but the visa never arrives and you miss out on a life-changing event. This is not fiction; it happened to a relative of mine. Second, your mother is 96 and you want to visit her before she dies but she is in India. You apply for a visa and your papers are kept for seven months before the visa is refused. This is no fiction either; it happened to a cousin of mine. And each one of us, who has travelled from Pakistan to India or India to Pakistan, knows how we are restricted to certain cities; a pre-declared point of entry and exit and police registration. We have all felt embarrassed when one of our Indian colleagues, a famous academic, was kept on the tenterhooks for weeks before being denied the visa to come for a conference. And, believe me, they tell me the same stories in India, too. But India and Pakistan are extreme forms of insanity. Try applying for a visa to our Muslim 'brothers' and you will get a lesson of your life. And if you are a single woman trying to go to Saudi Arabia, you might as well try going to the moon. But America is the moon our people try to reach and I have often seen people in tears with petty guards and clerks lording it over them. Getting a visa is a lesson in the insane world of power and control, and the less powerful or rich your country is, the more you will be humiliated. Was the world always like this?

No, it was not, at least, where travel was concerned. There were, to be sure, documents issued even during the medieval period telling foreign powers that the traveller was their subject (they were not citizens then). Muslim countries gave bara'a, which were simply receipts of taxes paid that gave one the right to travel. Henry V of England issued a paper telling all concerned that so-and-so was his subject. The Japanese issued a passport in 1866 and the Chinese one in 1898. Other European powers, too, had passports but nobody insisted upon them except states, which were considered authoritarian and 'backward' like the Ottomans and Tsarist Russia. And by the time the railway became common in Europe during the late 19th century, passport controls were in abeyance in the western and central parts of the continent. Moreover, there were no visa restrictions. Thus, though fiction, it was possible to go with Jules Verne around the earth in 80 days.

But sanity cannot prevail long so World War I shot all ideas of less control on the borders. Passports were imposed with a vengeance and to make life difficult, visas were also imposed. As the visa was issued by the host country, it was not always easy to get it. In theory, this was to keep out spies, undesirable characters (like communists in the US), economic immigrants and potential terrorists. In reality, however, spies get visas through their own networks; communists need not be kept out of any country; economic immigrants keep coming at the risk of life and limb, and the capitalists actually profit from their cheap labour, so they allow them to stay later, but only after a great deal of avoidable misery for them. A better alternative would have been to develop the immigrants' own countries but this will not happen because the ruling elite of these countries are both dictatorial and corrupt. And, of course, those giving aid are also corrupt, so most of the money is siphoned off by the external consultants and the host elite. Even so, in my opinion, the restriction on human movement creates more problems than it solves.

There have been moments of sanity, too. The Benelux Economic Union, for instance, had abolished visa control between Belgium, Luxembourg and the Netherlands in 1960. In 1985, this was extended to France and Germany (West). This agreement was signed on a riverboat called the Princess Marie-Astrid on river Moselle in Luxembourg but, as this is near the town of Schengen, it is known as the Schengen Agreement. By another two years, all the members of the European Union except the UK and Ireland joined in. Later, Swizerland and other newly emerging former East European states also joined it. If you are travelling in Europe, the borders are a treat to cross. The flag of the country will tell you that you are crossing the border and you may have to slow down at some point, but that is all. It is a truly sane and civilised way of travelling. And the irony of it is that such an arrangement can be made for the whole world. For instance, when the 2007 cricket World Cup was held from March 13 to April 28, 2007, the Caricom Arrangement was made, allowing people from Antigua, Grenada, Barbados, Dominica, Guyana, Jamaica, St Kitts & Nevis, St Lucia, St Vincent & the Grenadines, Trinidad & Tobago to travel freely in each other's countries. But this lasted only till May 15, 2007. As I said, moments of sanity are few and far between.

In South Asia, we need a Schengen type of no-visa regime for citizens of India, Pakistan, Bangladesh, Sri Lanka, Nepal, Bhutan and the Maldives. We cannot compensate people for their sufferings of the past when daughters could not visit their dying parents (my mother could not!) but we can ensure that this barbarity should not occur in the future. This free movement of people might even pay off by promoting good will and peace. Can't we ever be sane?

Published in The Express Tribune, August 5th, 2013.

Like Opinion & Editorial on Facebook, follow @ETOpEd on Twitter to receive all updates on all our daily pieces.