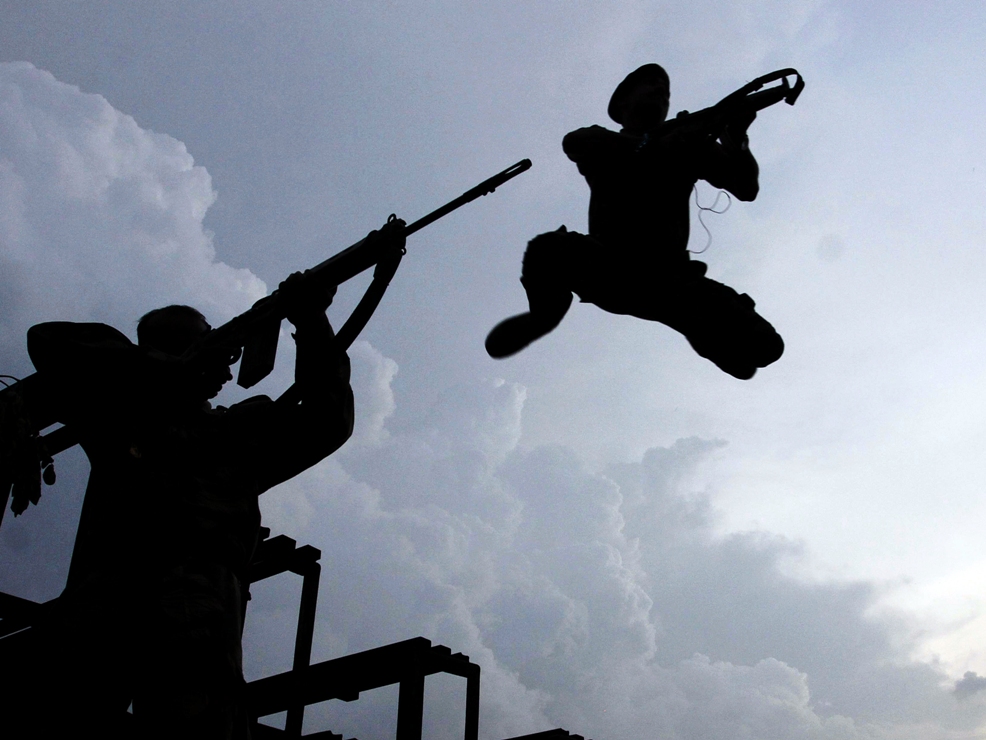 ---
NEELUM VALLEY (LOC): Four men hailing from Kashmir were allegedly kidnapped by Indian armed forces Sunday night near Neelam Valley, Express News reported.

They were plucking herbs near the Line of Control when they were kidnapped by Indian forces who entered the area.

The four men were identified as Zafran Ghulam Sarwar, Shazaman, Wajid Akbar and Mohammad Faisal.

Last week, unprovoked firing from the Indian side on the Line of Control (LoC) near Rawalkot had killed one Pakistani solider and critically injured another.

According to the Inter-Services Public Relations (ISPR), there had been no evident reason for the firing.

Asim Iqbal, the soldier who had died due to the firing incident, was a resident of a village near Rawalpindi.




COMMENTS (32)
Comments are moderated and generally will be posted if they are on-topic and not abusive.
For more information, please see our Comments FAQ