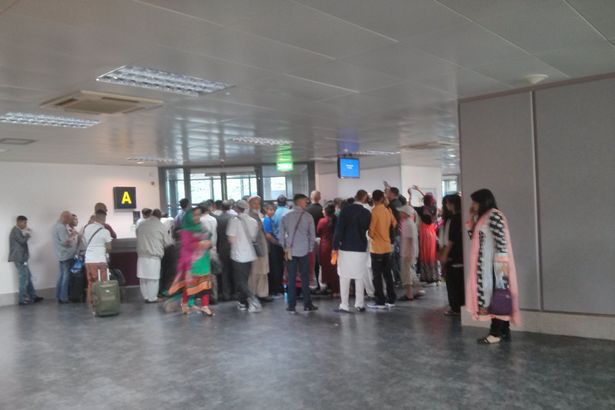 ---
MANCHESTER: An Airblue flight bound from Manchester to Islamabad reported a fault on Friday, causing as many as 300 passengers a delay of over 40 hours, reported Manchester Evening News.

The flight to Islamabad was scheduled for take-off at 9.50pm Friday. It was then postponed to 3pm Sunday, but passengers still found themselves waiting at 4pm.

A spokesperson for Airblue, a private Pakistani airline, stated that passengers were offered rooms in the nearest hotel that could accommodate them.

However, many passengers preferred to stay at the airport instead of going to a hotel which was at least 80 miles away in Birmingham.

Manchester Airport said on Sunday that it was assisting Airblue in the matter.
COMMENTS (7)
Comments are moderated and generally will be posted if they are on-topic and not abusive.
For more information, please see our Comments FAQ