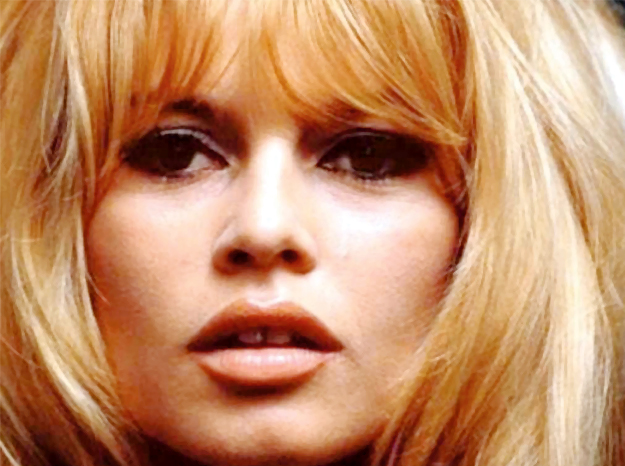 ---
When working out Eid make-up, we are looking for a few key components — durability, practicality and adaptability.

After all, this look has to last all day through the heat, needs to be something you can touch up easily and has to look as good for the dreaded early morning visit as well as for the big family dinner. But I would throw in one more component now — fun! Eid is, after all, a celebration and, with this in mind, I am recommending a clean but bold look.

Channeling Brigitte Bardot and this season's love of corals, wow everyone this Eid with this playful look!

Foundation:

On a trawl through the shops at Dolmen Mall, I was surprised to see many new brands — some that I hadn't heard of. I found Covo, a Malaysian brand that offers an HD foundation, to be a great option. Lightweight but strong; this is the case of a little goes a long way. Another foundation that I like is Revlon's Colorstay. This, too, is strongly pigmented but very thin. Both the products delivered a non-oily finish; in fact, Colorstay offers a "combination/oily skin" formula. Lord & Berry's cream foundation also has a smooth finish that I liked.




*Top tip: Cover your face lightly with liquid foundation and blend with a sponge, but before you begin, put a small dab or two on the back of your hand. By the time you are done blending your base, these few dabs on the back of your hand would have air-dried giving you a creamier textured foundation that is now the perfect consistency to conceal with. Conceal under the eyes and at the edges of your nostrils.




Powder:

Sticking with two of these brands, the powders are equally impressive. Both powders come in a compact with a sponge that allows for easy on the go application. However, Covo's HD picturesque pressed powder has an SPF of 42, making it great for the day, but at night, for the camera, Colorstay's pressed powder will be the way to go to avoid that ghostly look that comes from SPF.

*Top tip: We are going for a satin finish to our base, but do make sure that you don't look too powdery after your touch-ups. Use one side of the sponge to pick up and apply powder and keep the other free of powder to blend. Once you are done delivering powder to your face from the other side of the sponge, use the clean side to buff off any extra.

Blush:




Don't be shy! This is a simple look and blush is certainly an important component. Swish blush along your cheek bone fading in intensity from ear to the apple of the cheek.

Eyes:




Sweep a neutral eye shadow over your eye lid, but stop at the socket line. Or you can rub your finger in to your face powder and use it to highlight your brow bone, and swish it over your lid as well. The real hero of this look is of course your eye liner. It would be best to refer to my previous post on getting the perfect liner and practice before Eid. This being said, there are two hero products in the market. One is more lasting than the other, but what it loses out in durability, it makes up in ease when it comes to touch-ups. I am referring to L'oreal's new Super Liner, which can become weak over time, but two seconds in the loo will allow you to whip out that easy-to-carry pen like applicator and touch up to perfection!

The second liner is a little harder to manipulate (you will require a brush to apply it) but it is the ever ready battery of liners…it just keeps going. I am referring to Maybelline's Colour Tattoo in "Timeless Black".  It is unlikely that you will need to touch this up for most of the day, perhaps just a dab before dinner. A strong mascara will complete your look.

*Top tip: Always take a few Qtips with you on your travels when you are wearing an eye liner heavy look. A damp cotton bud will cure all eye liner related ills.

Lips:




You're actually freer to play here, since your lips are so neutral. However, a fun coral, peach or pink, is the way to go. A dash of gloss is fun as well, considering the eyes are so dense. Art Decos Perfect Color lipstick in 99, Revlon Colorstay's glosses in "022" and "008", and Kate Moss Rimmel collection in either #19 or #08, are all fun options.

*Top tip: the car is a great place for general touch-ups, so put your lipstick, powder compact, blush and liner in your purse. Only your liner requires that the car is stationary!

Bina Khan is a make-up artist, photographer, skin technician and writer who owns a salon and photography studio in Karachi.

All images and content are the property of Bina Khan. Any unauthorised use of the same is illegal and liable for prosecution.

Published in The Express Tribune, August 4th, 2013.

Like Life & Style on Facebook, follow @ETLifeandStyle on Twitter for the latest in fashion, gossip and entertainment.
COMMENTS (1)
Comments are moderated and generally will be posted if they are on-topic and not abusive.
For more information, please see our Comments FAQ