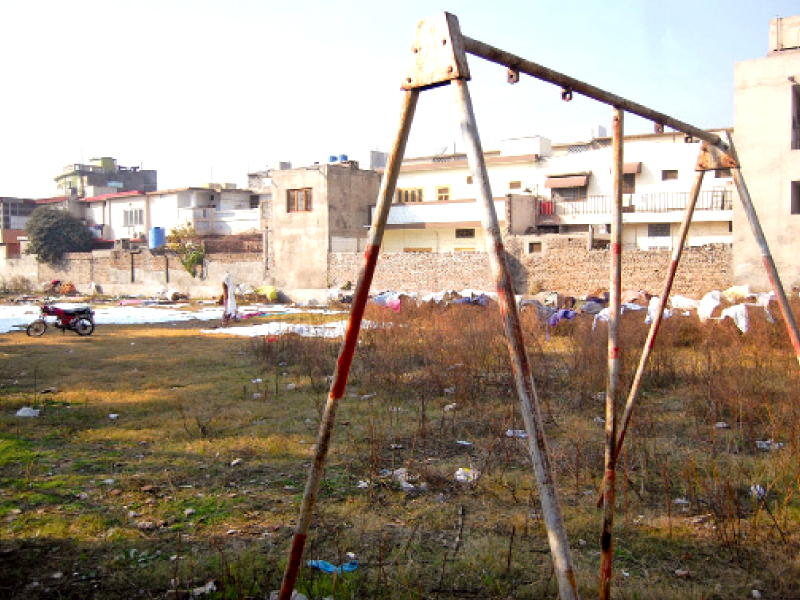 ---
FAISALABAD:



Four girls between the ages of six-months and six years, apparently abandoned by their parents, were found in a park in People's Colony.




A labourer, Muhammad Ali, a resident of Koh-i-Noor Flats, said he discovered the girls and took them to their house. He said he would take care of them while he looked for the parents.

He said, "I was walking in the park when I saw the girls crying. At first I thought they were lost. I looked around asking people if they had seen who the girls had been with, but no one knew."

Ali said he then asked the eldest of the girls, who seemed to be six years old. She told him that they had come to the park with their mother.

She said her mother had told her to look after her younger sisters while "she went to buy them some snacks".

The girl, who said her name was Mehak, also said that she was crying because their mother had not come back.
She said her sisters were called Maria, Kanza and Gurya.

Ali said Mehak told him that her father was a bus driver.




He said the girl did not know where their house was, adding, "but she said she was afraid that their father would beat them up for getting out of their mother's sight. She said her father often beat up their mother."

Ali said he had reported the lost children to the police.

He said he would also publish an advertisement about the children and contact the Edhi Centre to help him look for their parents.

"If they (parents) are not located, I will bring them up as my daughters," he said.

People's Colony said they were keeping an eye on Ali and were also looking for the girls' parents.

Published in The Express Tribune, August 3rd, 2013.
COMMENTS
Comments are moderated and generally will be posted if they are on-topic and not abusive.
For more information, please see our Comments FAQ