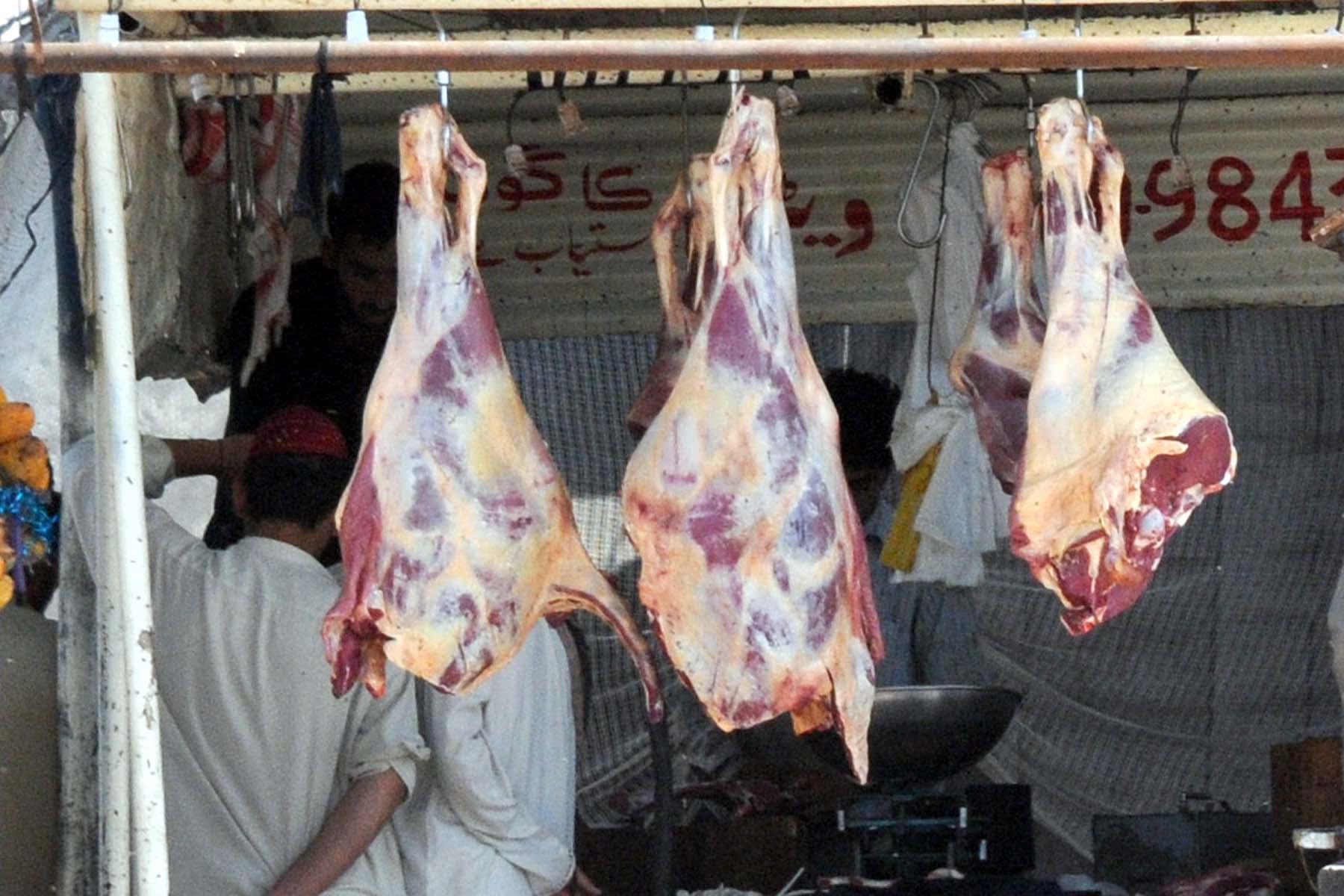 ---
SUKKUR: A judicial magistrate remanded two butchers and a veterinary doctor to jail custody for 14 days for their alleged involvement in slaughtering and selling the meat of sick and dead animals.

A police team, acting on complaints received from residents, raided a slaughterhouse in Old Sukkur, where they found sick and dead animals being butchered. Police arrested Jameel Ahmed Qureshi and his son, Adil Qureshi, and a veterinary doctor, Qaim Din. A case was registered against them at the C-section police station, Sukkur.




On Thursday, the accused were produced in front of a judicial magistrate, who granted 14-days jail custody to the accused after which they were sent to central jail. The assistant head constable of the C- section police station, Ramesh Kumar, told The Express Tribune that the meat seized from the slaughter house was sent to Rohri laboratory for tests. The laboratory reports will help decide the next course of action, he said.

On the other hand, butchers kept their shops closed on Thursday as a token of protest against the arrest of Jameel Qureshi, who is also the president of the meat merchants union.

In this connection, one of the butchers, requesting anonymity, told The Express Tribune that the trade of sick and dead animals' meat was being carried out since a long time. He alleged that the butchers involved in such practices made sure to grease the palms of all the stakeholders to continue their business smoothly.

He claimed that a large number of butchers were involved in such practices which was impossible to continue without the involvement of relevant officials and stakeholders. When the animals, especially buffaloes or cows, could not be put to use in the fields anymore due to some protracted ailment, the owners sold them to the butchers, who with the connivance of veterinary doctors, slaughtered the animal and sold its meat in the market.

Officials of many departments, especially veterinary doctors, were getting their share from the business. According to him, a large number of animals including sick and dead buffaloes and cows were brought for sale in the city. The butchers bought such animals at throw-away prices and sold their meat at the rates fixed by the district government and were thus minting money.

Published in The Express Tribune, August 3rd, 2013.
COMMENTS
Comments are moderated and generally will be posted if they are on-topic and not abusive.
For more information, please see our Comments FAQ