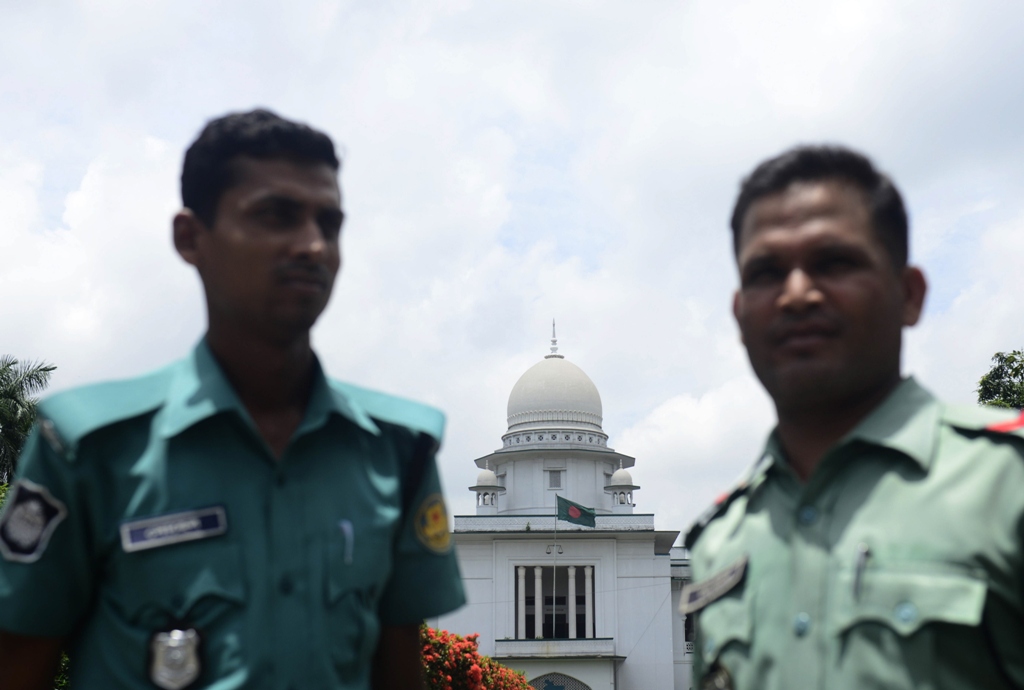 ---
DHAKA:



A Bangladesh court on Thursday declared the Jamaat-e-Islami (JI) as illegal, effectively banning it from a general election due early next year.




Amid tight security outside the court in central Dhaka, a panel of judges declared the party's charter breached the country's secular constitution and ruled in favour of a long-running petition which argued that JI should never have been allowed to register as a political party.

"It (JI's registration) is hereby declared illegal," said Moazzem Hossain, the senior judge hearing the case, reading out the brief verdict.

Secular protesters gathered outside the court flashed V-for-victory signs in celebration.

A lawyer for the election commission said the ruling meant JI could not field candidates.

"As a party, Jamaat's registration with the election commission is declared illegal and they cannot contest the election" said lawyer Shahdeen Malik. "The party can still carry on with other political activities. If it amends its charter, to bring it in conformity with the constitution and reapplies for registration, it can be re-registered," he added.

The ruling immediately triggered violent protests by party supporters.

Party activists took to the streets in the capital, Dhaka, and other towns, police said.

The party also called for a protest strike across the country on Aug 12 and 13.

JI immediately appealed to the Supreme Court against the high court verdict, senior defence lawyer Abdur Razzak told reporters.

Published in The Express Tribune, August 2nd, 2013.