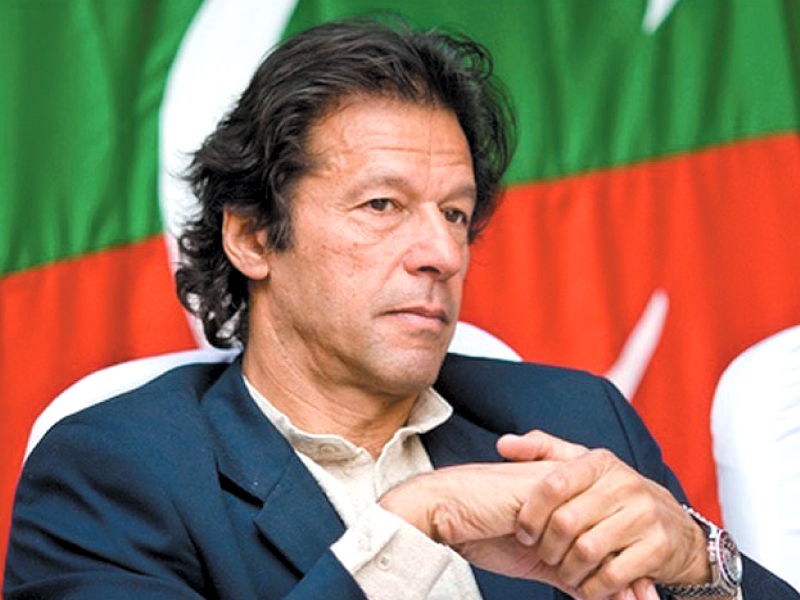 ---
LAHORE:



In a daring outburst which might land the Pakistan Tehreek-e-Insaf chairman into further trouble, Imran Khan stated on Thursday that he will neither offer an apology to the Supreme Court nor will he back off from his stance.




Speaking in an interview with the Express News, Imran said, "I'll prefer jail and disqualification over apology". Defending his criticism against the judiciary, he said that he had not made any mistake, "I have fought for the cause of democracy and if he (chief justice) puts me in jail, I am ready to go".

Imran, who was issued a contempt of court notice by the apex court on Wednesday and is due to appear before the court today (Friday), had hours before the interview issued a statement saying that he would in person appear before the court and defend himself.

"I'll comprehensively put my point of view before the chief justice in my case," he said, adding that he had no objection if Iftikhar Muhammad Chaudhry himself heard the case.




The PTI chief will be accompanied by Hamid Khan and senior party leaders. Imran will appear before a three-judge bench headed by Chief Justice Iftikhar Muhammad Chaudhry. The court has also directed Attorney General Muneer A Malik to assist in the matter.

An irked Imran stated that the court was wrong to issue him a contempt of court notice. "I clearly know what my stance is; I am not for my personal interests, it is to save democracy in the country," he said.

He said that chief justice had become controversial in the Arsalan Iftikhar case and he will further tarnish his image if he does not hear the party's petition which is already before him. "We will come out on the streets if our petitions in Supreme Court and Election Tribunal are not treated fairly," Imran added.

The PTI chief maintained that he would continue to expose those who rigged the general elections.

"I firmly stand by my statement regarding the election commission and Supreme Court. If there is any need to hire services of a lawyer, I will think over Aitzaz Ahsan's offer," he said.

In response to a question regarding Fakhruddin G Ebrahim's resignation, Imran said that the chief election commissioner did the right thing stepping down because he was helpless in the presence of the other four members of the election commission.

Published in The Express Tribune, August 2nd, 2013.