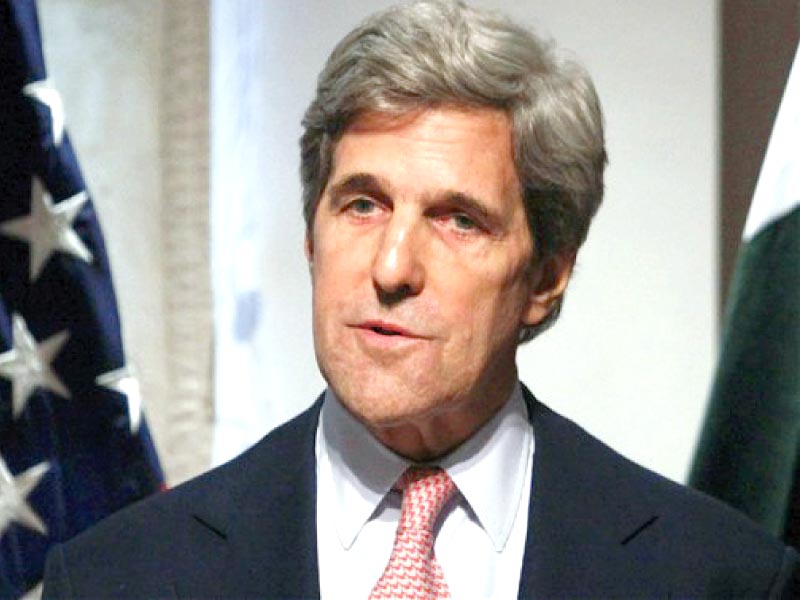 ---
ISLAMABAD:



Signalling a willingness to break the nuclear cooperation deadlock, Water and Power Minister for Khawaja Asif said on Thursday that visiting US Secretary of State John Kerry had suggested that Pakistan and the US consider cooperation in civil nuclear technology to meet Islamabad's energy needs.




"We have informed the visiting secretary of state that the crippling energy crisis is a bigger threat than the war on terror. Hydel and nuclear energy are on our priority list and we can consider a civil nuclear deal like India," Asif  told a joint press conference with Kerry after holding talks on energy cooperation.

Providing details of his discussions with Kerry, Asif said that the US government asked for possible areas where energy cooperation would be possible, including nuclear energy.

He added that while the government was seeking cooperation in wind, solar, hydel and nuclear energy sectors, the government would hold further detailed discussions on the issue of nuclear cooperation in follow-up meetings.




Referencing the civil nuclear energy deal with India, Asif said that with the energy crisis destroying economic output and fuelling instability, the US should consider giving similar technology to Pakistan.

"The whole world is focusing on the war on terror, which is a local issue for Pakistan, while our biggest threat is the energy crisis which is causing a loss of Rs1,000 billion each year," said Asif. He said overcoming load-shedding would lead to accelerated economic growth, employment opportunities and would reduce terrorism in the country.

Appreciating the efforts of USAID in improving the energy sector in the country, Asif said that the government had also played its part by clearing the Rs500 billion circular debt, resulting in power production reaching 16,000 megawatts.

Meanwhile, US Secretary of State John Kerry said that the importance of energy was critical to the future of Pakistan. He added that USAID had provided technology to indentify accurate data of power supply, line losses and power theft. "We underscore our vital relations with Pakistan and emphasise the importance of energy is future of Pakistan," said Kerry, adding that the US Congress had approved over $7 billion aid for Pakistan under Kerry Lugar Bill, which included support for the energy sector.

Kerry added that out of the total aid, the US had so far disbursed $3.5 billion, highlighting that the US government was committed to providing energy to Pakistan.

"Change in power subsidy and efficiency in energy sector are must for improvement in power system and I will go to Washington with increased number of energy projects," said Kerry.

Highlighting the wide range of economic initiatives being undertaken by the US through its aid program, Kerry said that his government was so far funding projects which will add 1,200 megawatts of electricity to the national grid.

Published in The Express Tribune, August 2nd, 2013.