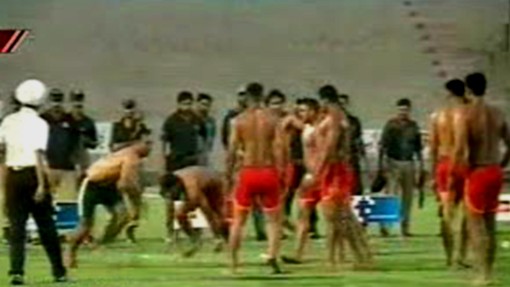 ---
LUDHIANA: India defeated rivals Pakistan to snatch the trophy and title of 2010 Kabaddi World Cup champions.

In a grand finale held at Ludhiana's Guru Nanak stadium, India scored 58 points, against Pakistan's mere 24.

The match was marked by high spirits and excitement, as the crowd took to its feet during various points in the match.

India has bagged a whopping ten million rupees in winnings, while runners-up Pakistan will have to contend with five million rupees.

Besides the subcontinental titans, teams from Britain, USA, Iran, Italy, Canada and Australia also participated in the championships.