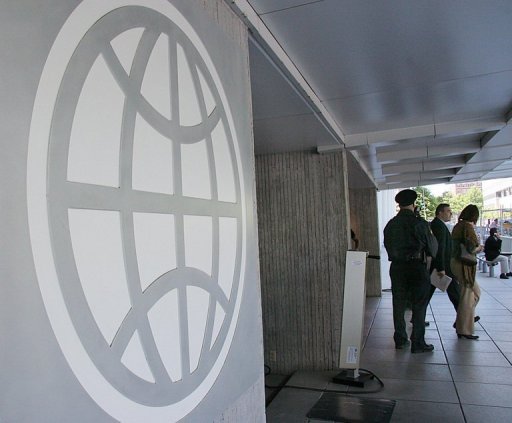 ---
ISLAMABAD:



The government has finally moved to appoint a new executive director at the World Bank in Washington, replacing former prime minister Raja Pervaiz Ashraf's son-in-law Raja Azeemul Haq, who is still serving on the coveted post despite resigning two months ago.




Officials at the Economic Affairs Division (EAD) confirmed on Thursday that a formal summary had been moved to the prime minister by EAD Secretary Nargis Sethi, accepting Haq's resignation.

Haq, who was already embroiled in a legal tussle, tendered his resignation after Pakistan Peoples Party's (PPP) was voted out of office in May.

In December last year, former prime minister Raja Pervaiz Ashraf had appointed Raja Azeemul Haq to the post using his discretionary powers. Before the controversial appointment to the WB, Haq was serving in the Prime Minister's Secretariat as the additional secretary on a grade 21 post.




A case against Haq's appointment to the prestigious post of executive director (ED) of the World Bank was still pending in the Supreme Court, along with another case involving his out-of-turn promotion to grade 21, the second highest pay scale in the civil bureaucracy.

Haq was expected to return from Washington following his resignation but he chose to retain the post until his resignation was accepted, revealed EAD officials.

The officials said a summary has been sent to the PM seeking permission to formally initiate the process of appointing a new ED at the WB.

However, they ruled out the possibility of advertising the post as it has never been advertised in the past.

According to sources familiar with the development, the prime minister's secretary Nasir Khosa, and former secretary finance Abdul Wajid Rana are said to be the ones most likely to secure the prestigious slot.

The ED represents constituency of seven nations on the World Bank's Board. The constituency comprises Afghanistan, Iran, Pakistan, Tunisia, Morocco, Ghana and Algeria.

The ED and AED rotate between Pakistan and Algeria after every two years. The job of the ED and AED is to defend development projects of all seven countries on the WB Board, providing input on macroeconomic reports relating to the constituent countries, giving opinions on global economic issues and defending the quotas and voting rights of the constituency.

Published in The Express Tribune, August 2nd, 2013.
COMMENTS (1)
Comments are moderated and generally will be posted if they are on-topic and not abusive.
For more information, please see our Comments FAQ