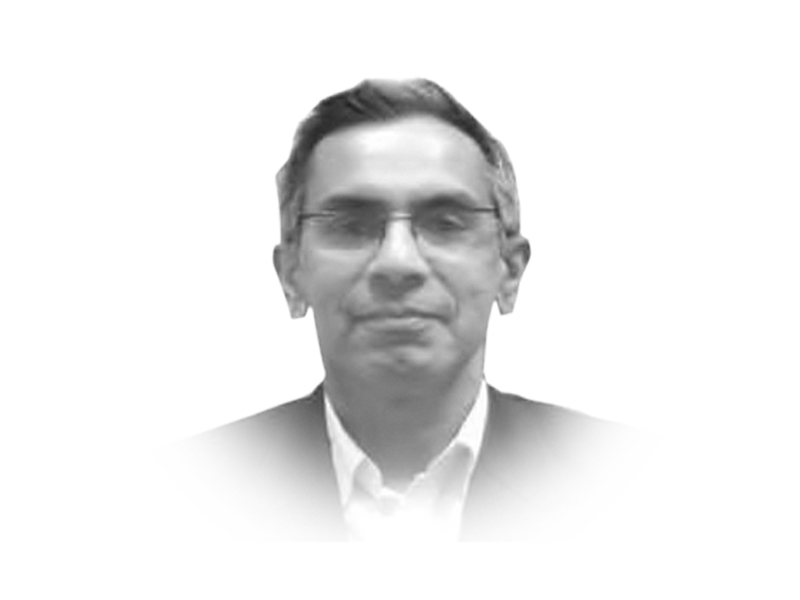 ---
The evidence is quite clear: Punjab is far more developed than the rest of Pakistan; it has been growing faster, has far less terrorism than Khyber-Pakhtunkhwa (K-P) or Karachi, and almost none of Karachi's regular shutdowns. Shahid Javed Burki has written a number of well-argued articles on these pages arguing this point.

The question of what 'Punjab' is, is clearly central to any fair assessment of Punjab's presumed success and prospects. Of course, there are very wide disparities within Punjab itself, a fact recognised by anyone who talks about Punjab, with southern Punjab, in many ways, worse than many of Sindh's districts in terms of underdevelopment. One highly respected Lahore-based researcher has called the Takht-e-Lahore an oppressive entity usurping the rights, resources and identities of the Seraiki people, equating central and northern Punjab (and Punjabis) to colonisers. One can also complicate such analysis by asking whether the Punjabi industrialist in Karachi, or agricultural settler in Sindh, or trader in Gilgit, 'belongs to' Punjab in any meaningful way, and , what such location means to understanding regional and subregional administrative structures. Despite such disparities and questions of methodology, there is still a province in Pakistan called Punjab, and until there are more provinces in Pakistan (with Punjab needing at least three), one can continue to speak of an entity called 'Punjab'.

The question arises, then: should prosperous Punjab, which has all the attributes listed above, carry the rest of Pakistan with it? Now that Punjab's political leadership is also the party in power in Pakistan, does one expect this political leadership to sort out the other problem provinces in Pakistan (all three), as well? Or should it concentrate just on Punjab, for as we know, whoever rules Punjab, rules Pakistan? For some, Punjab is Pakistan, and vice versa.

The term 'should', showing a choice, differentiates clearly from 'can', showing ability. Clearly, Punjab can, especially with the same party ruling Islamabad and Lahore, devise public policy and economic programmes, which are non-partisan and are what people still call "in the greater interests of the nation". This is bound to happen, even unconsciously, as many policies are to be devised, which will have broadly similar effects across Pakistan. Taxation, pricing policy for energy and petrol, trade, and numerous other topics ought to be province-neutral, although given the economic impact of Punjab (and Karachi), these two regions might be more affected. Something as straightforward as uninterrupted power supplies will have a beneficial impact across Pakistan, but will also have a differential impact on users, and since parts of Punjab and Karachi consume more energy, they may benefit disproportionately

The question of 'should' is more complex. If the PML-N was not in power in Islamabad, what interest would the Punjab government in Lahore have of fixing Balochistan? Or the militancy problem in K-P? And would the Punjab government have the means and jurisdiction to intervene in any meaningful way? Probably not. An influential public policy analyst from Lahore threw up his hands in dismay and said that Punjab was fed up of having to suffer on account of Karachi, Balochistan and K-P, adding that "it should go its own way", a view he said was gaining ground in Lahore. This was before the elections.

Ironically, only if Islamabad and Punjab are ruled by the same party would there be incentives and externalities to helping the rest of Pakistan, which would be far greater than just helping Punjab, but with Punjab benefiting more, as a result. This does not mean that the centre usurp the rights of other provinces, something which it cannot do after the Eighteenth Amendment, but it does mean that both Islamabad and Lahore would need to work together for the welfare and development of the other provinces as well. A trouble-free Karachi and K-P allow for more trade to and from Punjab, increasing economic activity, benefiting everyone, as would better relations with India. The responsibility on Islamabad is far greater than just helping the brothers in Lahore. And if Lahore can help Islamabad, even better. However, in order to stop the continued domination of Punjab and of Karachi over the rest of the country, the three provincial governments need to develop their own provinces as well, so that they can also benefit from gains which may accrue. Perhaps, what is good for Punjab may be good for the rest of the country. And, vice versa.

Published in The Express Tribune, August 2nd, 2013.

Like Opinion & Editorial on Facebook, follow @ETOpEd on Twitter to receive all updates on all our daily pieces.