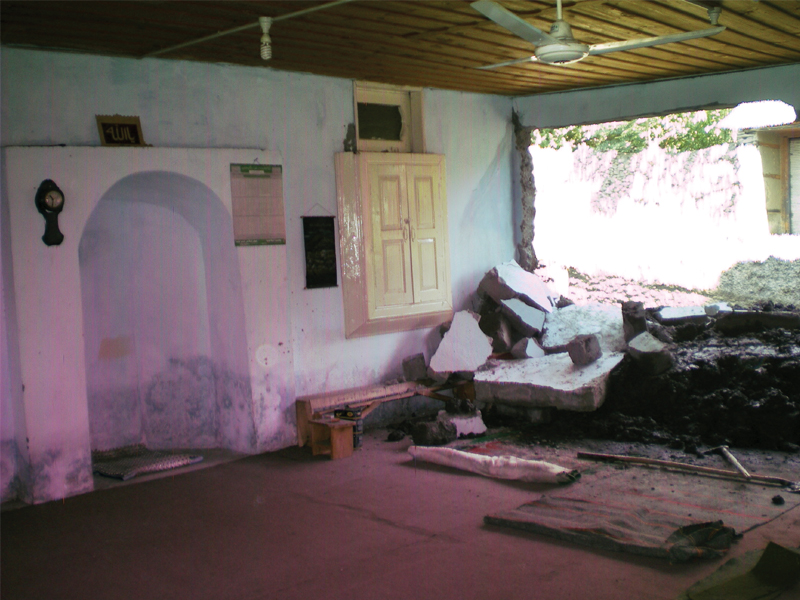 ---
CHITRAL: Eight houses, two mosques and two shops were washed away on Thursday by flash floods triggered by a heavy downpour on the outskirts of Chitral city.

Abdul Ghaffar, a social activist and local elder, said the downpour started late Wednesday night. According to Ghaffar, water level increased in the Ayun Stream, causing the channel to overflow and damage property along one of the area's main streets. Additionally, a dozen cattle were killed in Avair along with around 150 in the summer pastures of the mountainous region of Arghuch.




Among others, Ghaffar said the houses of Syed Malook, Gulab Khan and Ashadullah were destroyed, with their cattle washed away. He demanded compensation for the men whose livelihood and source of income had been lost.

Ghaffar added no government official had visited the area so far. "Even the police did not come to the area," he claimed, adding they were all on their own.

"If the water flows again, the entire area will be washed away as the current is powerful enough to sweep away huge logs of wood," said Ghaffar.

"Our drinking water has also been affected as the flood water flowed  into the springs we use."

Due to the flooding, roads going towards Kailash Valley have been closed off, he added.




With the monsoon in full swing across the northern parts of Pakistan, Khyber-Pakhtunkhwa and the tribal belt are beginning to feel the seasonal forces as heavy rains and floods have damaged infrastructure and standing crops in
many areas.

Published in The Express Tribune, August 2nd, 2013.