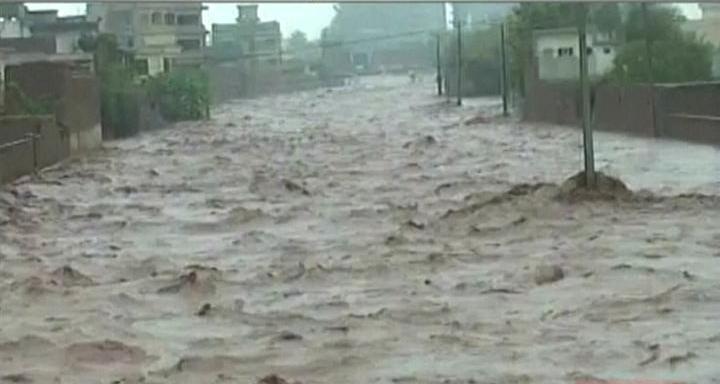 ---
CHITRAL: Five houses and two shops were swept away due to heavy flooding  in Chitral District, Express News reported on Thursday.

Irrigation pipelines, agricultural land and livestock were also lost or damaged due to the heavy rain and flooding.

Expensive logs of wood were swept away in the current of the flood.

Clean drinking water was also affected as the flood water reached the springs used for drinking.

Due to flooding in the Aiwan Nala, roads going towards the Kailash Valley have been closed off.

As the monsoons creep across the Northern parts of Pakistan, Khyber-Pakhtunkhwa and the tribal belt in particular are beginning to feel the full force of the season.

Heavy rains and floods have damaged infrastructure and standing crops across many areas.