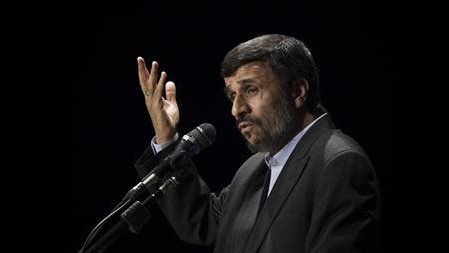 ---
TEHRAN:
Iranian President Mahmoud Ahmadinejad has written to UN chief Ban Ki-moon, asking him to launch an investigation into the September 11 attacks.
Ahmadinejad wrote for the setting up of an independent and trusted fact-finding group to investigate the reasons behind September 11.
He further wrote that the 9/11 attacks were the main pretext for incursions by NATO into Afghanistan and Iraq.
Ahmadinejad's latest remarks come with Iran locked in a standoff with the United States over Tehran's nuclear programme, risking a fourth round of U.N. sanctions.