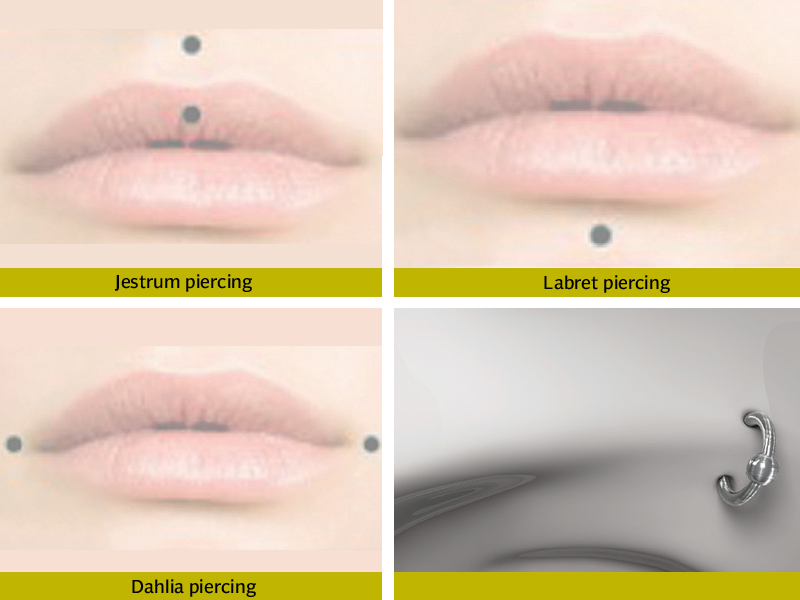 ---
The Aztecs and Mayans may have done it centuries ago and many tribes may still do it, but if you are thinking of getting a body piercing today it's best to do your research because they carry the risk of potentially life-threatening diseases.

According to a study conducted from June 2007 to May 2008, published in the Journal of Pakistan Medical Association titled 'Frequency of Hepatitis B and C in rural and periurban Sindh', body piercing was identified as a risk factor for contracting the virus.

Infections are common if you don't take precautionary measures during and after a piercing. Oral piercings can be especially dangerous. They can cause infection of the mouth or lips that "may lead to speech and chewing and swallowing problems," says Dr Mansur Ahmad, a dentist and oral surgeon at the Aga Khan University Hospital. It can also compromise the airway from trauma.

But P, who wishes to remain anonymous, recently got her tongue pierced and says, "It's not painful at all and there is no risk of an infection because the enzymes present in saliva help tongue piercings fight infection." On the other hand Tooba Masood who got her lip pierced in 2010 says, "My lip looked like a bee had stung it three times. Since the piercing was on a visible part of my body, I was worried about getting an infection... a lot of Polyfax, icing and alcohol swabs helped."

Although they may seem unrelated, tooth fractures and tooth chips can also be caused by oral piercings. It weakens the teeth parallel to the piercing, usually the pre-molars and the middle teeth. This happens when the metal hits against your teeth.

The perennially fashionable eyebrow piercings also need lots of care. Tooba got her eyebrows pierced in 2005 and then again in 2008 before going to college. She opted for the vertical piercing on the eyebrow ridge. "I don't have my eyebrow piercing anymore as it fell out... just a big scar on my eyebrow now," she says. "Eyebrow piercings are a bit complicated in terms of when you have to get your threading and waxing done. The skin can get loose and the metal can fall out." And if the metal gets trapped, it could make the piercing even more risky. According to Dr Ahmad, "nose and eyebrow piercings almost always leave a scar."

On the other hand, ear piercings may seem like a simpler choice but they too run the risk of infection. "Ear piercings can be the most painful ones, especially since sleeping on a fresh ear piercing can make it very sore," says P who also has a Tragus piercing, a piercing on the skin that covers the ear canal opening. Cartilage piercings may remain sore longer than ones in the lobe.

People with a heart condition should simply avoid body piercings. "In such cases piercings increase the possibility of bacteria getting into the bloodstream, infect the heart, and damage heart valves," says Dr Ahmad. If you must get one, make sure that the person performing the piercing is using a sterile technique. Piercing guns are not sterile.

"There is only one place in Karachi I would trust to get piercings and that is Sarwana. They are extremely clean," says Zara Ali, who has five piercings in one ear, a nose piercing and an eyebrow piercing.

If you want to get the piercing done the right way, make sure you use a sharp and clean needle. After the piercing clean the area with warm water and soap twice a day or use a liquid medicated cleanser. For oral piercings use an antibacterial mouth rinse after meals.

Bling it on

When it comes to selecting the right jewellery for your new piercing Dr Mansur Ahmad recommends using only titanium or gold. Nickel or artificial jewellery (gold-or silver-plated) can lead to an allergic reaction and should be best avoided. If the metal is soft it can get scratches and grooves that can harbour bacteria. Anything that oxidises will do the same.

Published in The Express Tribune, Sunday Magazine, August 4th, 2013.

Like Express Tribune Magazine on Facebook, follow @ETribuneMag on Twitter to stay informed and join the conversation.